If you want to know what a splendid voice is, listen to Penaz Masani. The teasing tunes, the clarity and the youth that you can hear in Penaz's voice are unsurpassed in themselves. There is playfulness in her singing, and an addictive quality which instantly reminds you of OP Nayyar. Penaz has sung quite a few songs for OP Nayyar as well. But Penaz Masani's musical talent was first recognized by music composer Jaidev. Listen to this song by Penaz in her early days
Penaz belongs to a Parsi family. Where did she get the attachment in her voice, the particular way of pronouncing words and the accomplished way of speaking Urdu?  Penaz's father was learned in classical music. A singer in the court of King Sayajirav Gaikwad of Baroda, he encouraged his daughter to sing. He was Penaz's first guru, but Penaz's talent was enhanced by the famous singer Madhurani. Under the tutelage of Madhurani, Penaz learned a different way of singing ghazals. If you hear Madhurani singing, you realize how well Penaz has imbibed her master's teaching in her singing style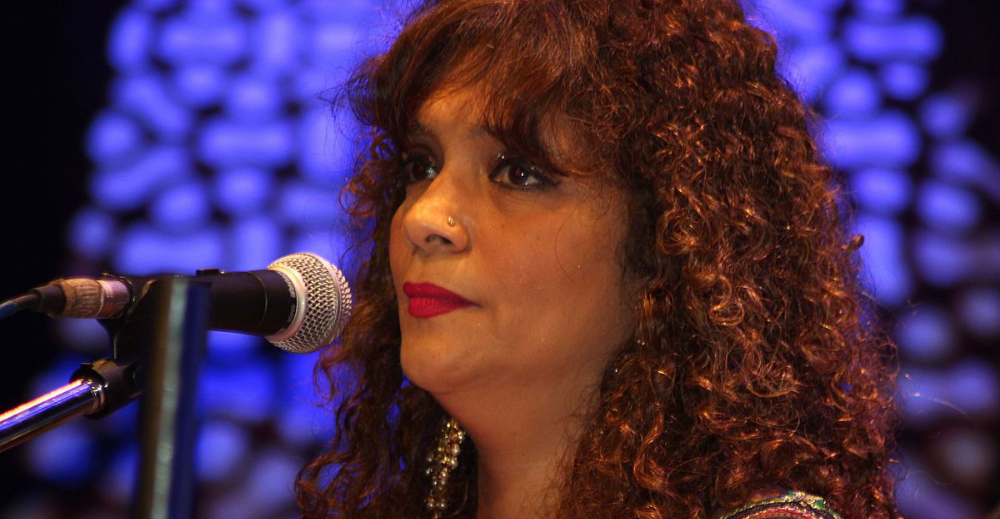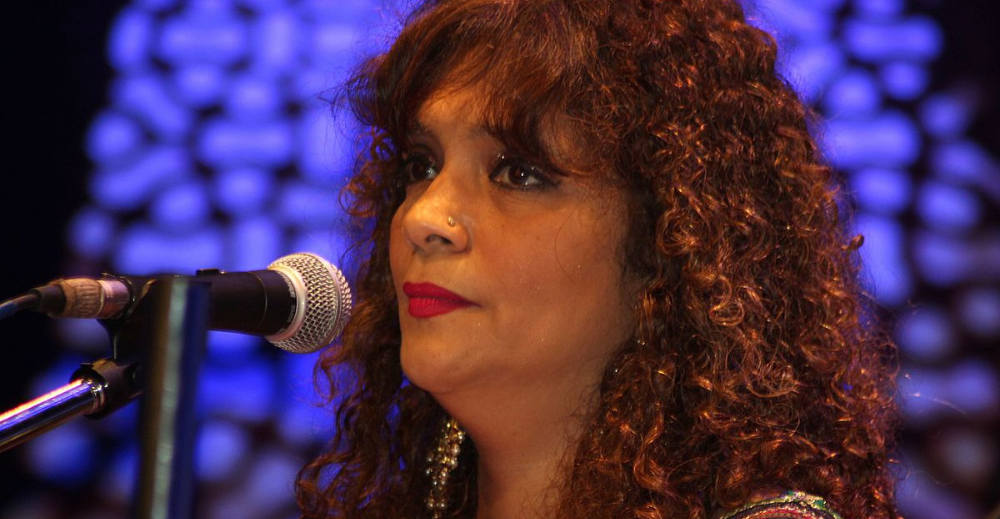 In the eighties, when the hearts of ghazal lovers were filled with awe for magnates like Begum Akhtar, Mehdi Hassan, Ghulam Ali and Jagjit Singh, a new generation of ghazal singers such as Talat Aziz, Pankaj Udhas and Hariharan was preparing ground for themselves. Even Anup Jalota, who was famous for singing hymns, tried his hand at ghazals. This is the phase when Penaz Masani was noticed for the first time. Penaz won the Best Child Singer award in 1976, but her first album was released in 1981. Till date, Penaz Masani has released more than twenty albums. Penaz Masani has worked as a singer and a playback singer with many music composers like RD Burman, Bappi Lahiri, Jaidev and Usha Khanna. She has sung in more than ten languages ​​and has lent her voice to over fifty films.
Penaz is stunningly beautiful as well. Remember the nineties era, when Doordarshan's black and white television screen used to telecast songs and ghazals in the "CPC Presents" series. Curly haired, with a pearly smile; hearing Penaz Masani singing was an experience unique in itself. In an interview Penaz shared an anecdote about how actor Dev Anand had once asked Penaz to give a screen test. When she told this to her father, he got angry. He told her, "Focus on singing, Do not even think about acting".
Penaz studied at Mumbai University and continues to live there. Her talent has been awarded with many titles. In 1996, the Uttar Pradesh government bestowed Penaz Masani with the title of 'Shehazadi-e-Tarannum ". In 2002, she was awarded the 11th Kalakaar Award for her outstanding contribution in the field of music. Penaz was honoured by the Government of India with the Padma Shri in 2009.
Penaz's dedication to the tradition of Hindustani music is commendable. In the male-dominated world of ghazals, Penaz is perhaps the only female singer in this field to have achieved such a high rank. Femina magazine has bestowed her with the 'Woman of Metal' award. On behalf of ICCR Penaz has performed in concerts in South Africa, Germany, Nigeria, Ghana, Senegal, Vietnam and Mauritius. Her musical journey continues even today.