Rahul Deshpande has emerged as the face of the next generation of Indian classical singers. The 41-year-old vocalist is carrying forward the legacy of his famous grandfather and doyen of Patiala Gharana, Pandit Vasantrao Deshpande. Rahul was only three-and-a-half years old when his grandfather passed away. Rahul started his formal training in music at the age of six from Pandit Gangadharbuva Pimpalkhare, followed by Ushatai Chipalkatti and Mukul Shivputr, son of Pandit Kumar Gandharva. Despite his rich lineage, Rahul took little interest in Hindustani classical music rather he was more inclined towards western music. Speaking with national daily, Rahul has said that since he attended an English medium school, his musical influences were western artistes such as Bryan Adams, Madonna, Jon Bon Jovi and Mariah Carey. Rahul was around 21 years old, doing articleship as a part of his chartered accountancy course, when he decided to pursue music as a full time career. Rahul says it was the advice of Marathi writer and humourist Purushottam Laxman Deshpande that acted as a trigger. PL Deshpande, who was also a close friend of his grandfather, asked Rahul how many musicians or artistes did he see in Pune as compared to lawyers and doctors and encouraged him to pursue music professionally.
Rahul's foray into theatre began in 2010 when he decided to revive the celebrated musical drama Katyar Kaljat Ghusli. Rahul also reprised the role of Khan Saheb essayed by his illustrious grandfather over four decades ago. Several noted critics expressed surprise at the similarity between Rahul's approach and that of his grandfather's. Rahul says the time of Pt Deenanath Mangeshkar and Bal Gandharva was the golden era of Marathi musicals, and he wants to recreate that era. The music virtuoso underscores the need to introduce the Natysangeet to a newer audience. So far, his troupe has been able to do more than 100 shows of KKG in last 10 years. Apart from his grandfather, Rahul reveres the music of the iconic Pt Kumar Gandharva. As a learner, he devoured the recordings of his grandfather; his singing seemed easier but it was way difficult when one tries to sing those renditions. However, it was Kumarji's style of singing with which he felt closer. Rahul says, "My musical inspiration is Kumar ji. For me music equalled him. I started singing because of him. I wanted to sound like him." Rahul also learnt music from Kumarji's son Mukul Shivputra for 8-9 years. Interestingly, Rahul also adopted Pandit Kumar Gandharv's stance of leaning on his arms.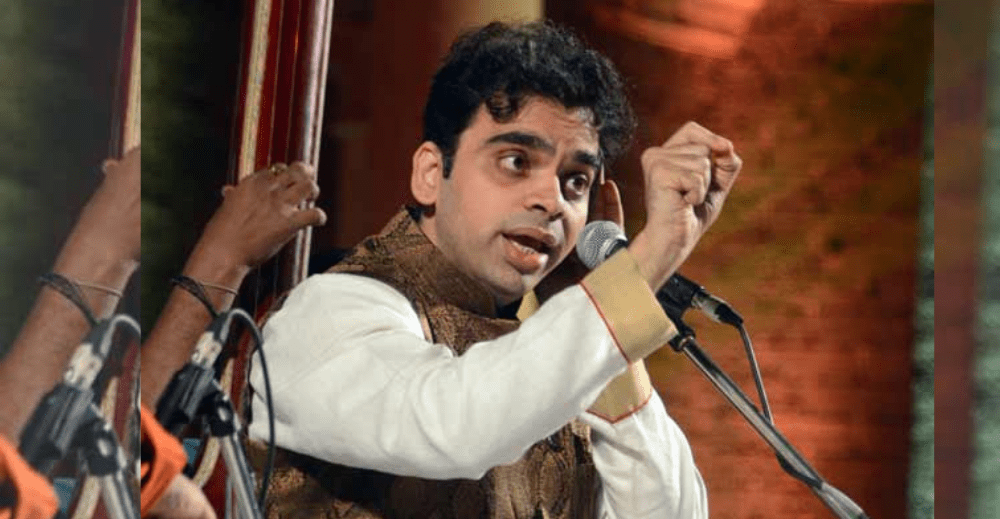 Rahul gave his first performance at Sawai Gandharva music festival, Pune in 2006 where his renditions got him instant recognition. Later, along with other music enthusiasts, Rahul started Vasant Utsav, a music festival to pay tribute to his grandfather. Actor Nana Patekar also played a key role in bringing it on stage and the first concert was held in Mumbai. For more than a decade now, Rahul has emerged as a popular figure in Maharashtra music and theatre circles. The 41-year-old has a wide repertoire that ranges from Khayal, dhrupad to the so-called light classical Ghazal, Thumri to the folk pieces such as Tappa, Hori, Natyasangeet, Bhavgeet and Abhang. His infectious energy and unflinching dedication have won him admirers across the globe. Rahul and his equally famous friend Mahesh Kale have been instrumental in bringing classical music to the new generation. Speaking with a daily, Rahul had said that he met Mahesh in US and asked him if he would be interested in taking up the role of Sadashiv in Katyar Kaljat Ghusli (natysangeet). Rahul and Mahesh have been the main attraction of the celebrated musical drama. Rahul lent voice to the songs of "Khansaheb Aftab Hussain Bareliwale", played by Sachin Pilgaonkar in the film. The duo scripted history with their top-notch singing in the reel adaptation of the play. Their renditions appealed to all, including children. Notably, KKG was not his film as playback singer, Rahul lent his voice for a Marathi film "Bal Gandharva" in 2011. He also did a small role in this biographical drama. Rahul's stage appearances also include plays such as Man Apmaan, Saubhadra and Sanshaykallol.
Rahul believes that learning Indian classical music through the Gharana tradition is important, but he lays equal emphasis on accepting the changes in the world of music. He says there was a time when disciples learning under the Guru Shishya tradition were not allowed to learn from other Gurus but that barrier has collapsed now. So, one can continue learning from various musicians, without diluting the basic sanskar of the guru. To expose music lovers to different genres of music, Rahul invites musicians from across the world in the Vasantosav.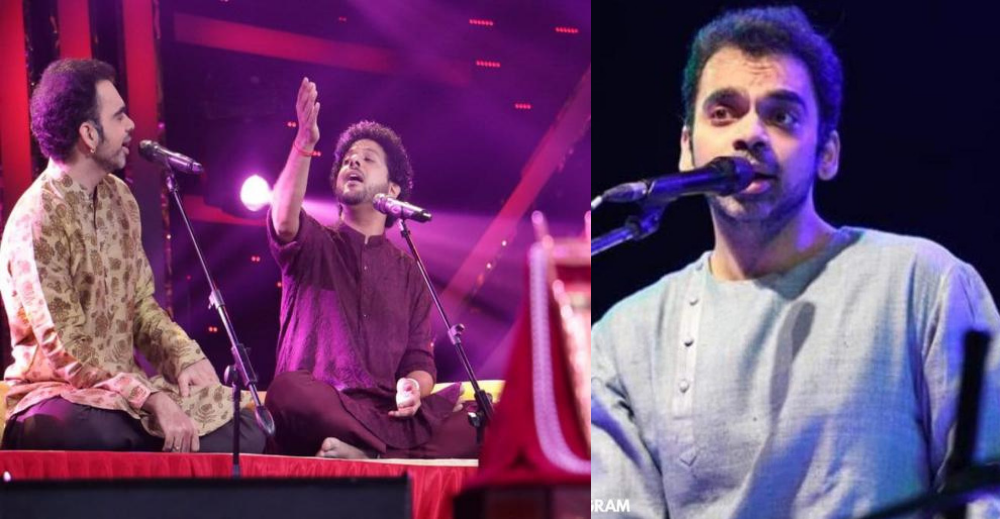 The vocalist believes that an artiste should not try to copy a voice or even a style rather it's the artiste's personality that should come out of the music. In his bid to popularise classical music, Rahul also launched a new type of concert called 'baithak' where he directly communicated with the audience, explained the varied forms of classical music and then sang it. Rahul has also worn the judge's hat for popular music reality shows such as Zee Marathi's "Sa Re Ga Ma Pa – Little Champs" and Zee Yuva's "Sangeet Samrat parva2". He is married to Neha Deshpande and the couple have a daughter. The 41-year-old has nearly 98k followers on his YouTube channel where he keeps them posted about his latest musicals. Despite his young age, Rahul has received several accolades. He was awarded Master Dinanath Mangeshkar Awards in 2012 for his contribution in classical music. Rasikagrani Dattopant Deshpande Award, Sudhir Phadke Award, "Kothrud Bhushan" award are other recognitions that attest to his beautiful musical journey. Rahul will soon be seen essaying the role of his grandfather in his biopic 'Mee Vasantrao'.