Sitar Virtuoso Anoushka Shankar is successfully carrying forward the legacy of her legendary father Pandit Ravi Shankar. She has emerged as the quintessential Sitar player who has bridged the gap between contemporary and classical music. Despite making her name as a cross-over artiste, Anoushka's music is firmly rooted in the Indian classical tradition. She is known for her deeply emotional and fiery playing style, surprising and inventive instrumentation, and intense rhythmic interplay.
Born on June 9, 1981 to Pandit Ravi Shankar and Sukanya Shankar, Anoushka's childhood was divided between London and Delhi. Anoushka was only seven when she started learning Sitar from her father. A miniature sitar which her father had specially crafted for her was her first instrument. Though Pandit Ravi Shankar was adoring and pampering as a father when it came to music, he was a strict disciplinarian. As a kid, she was a reluctant student because Sitar is a tremendously difficult instrument to master but she persevered. As part of her early training, Anoushka accompanied her father on Tanpura, learning the nuances of classical music. She gave her first solo performance at the age of 13 at an event in New Delhi which was organised to mark the 75th birthday of her father. During her performance, she was accompanied by none other than Tabla maestro Ustad Zakir Hussain. Soon, Anoushka began to tour the world, performing with Pandit Ravi Shankar. As a teenager, Shankar lived in Encinitas, California, and attended San Dieguito High School Academy.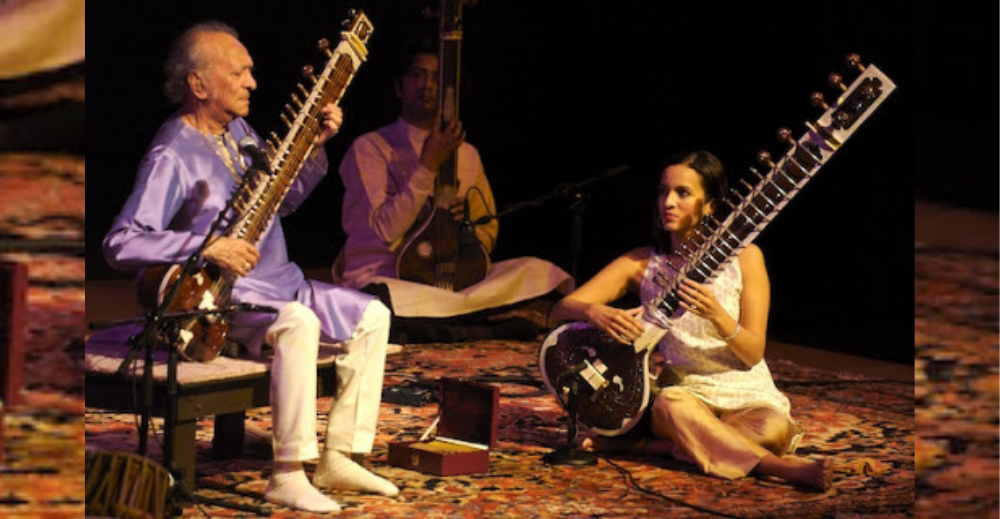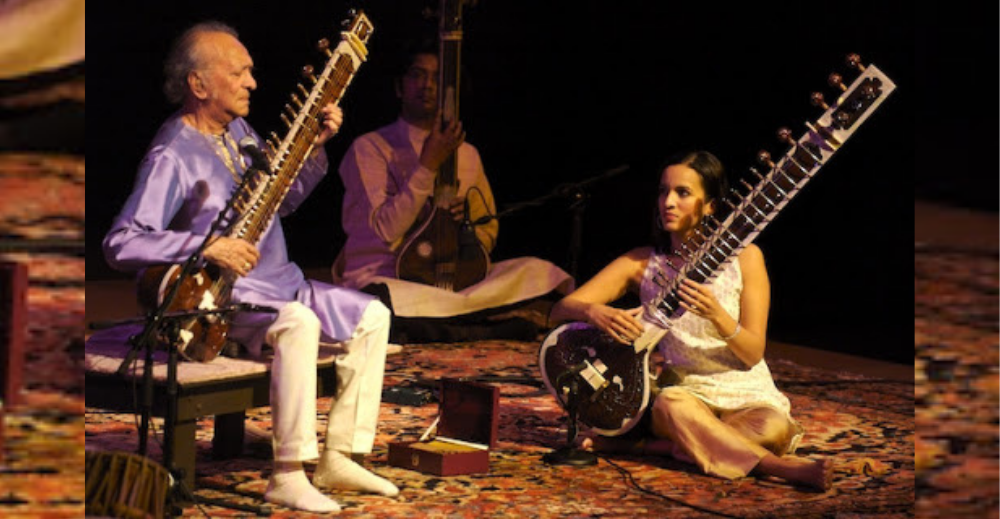 She released her debut album, Anoushka, in 1998. It features five tracks of which four are based on Indian classical ragas adapted by Pandit Ravi Shankar. In 2000, Anoushka released her second album, Anourag, which comprised four traditional ragas and Panditjee's popular 'Pancham se Gara' and 'Swarna Jayanti' tracks. By twenty, she had toured the world extensively and made three classical solo recordings for EMI/Angel Records In 2003, she became the youngest artiste to be nominated for Grammy awards for her third album Live at Carnegie Hall under World Music Category. Interestingly, her half sister and famous singer Norah Jones was also nominated for the prestigious award in the same year. So far, Anoushka has churned out more than 10 albums including Breathing Under Water (2007), Traveller (2011), Traces of You (2013), Home (2015) and Land of Gold (2016) among others. While Traveller (produced by Javier Limon) explored the relationship between Hindustani Classical music and Spanish flamenco, featuring legends like Pepe Habichuela, Shubha Mudgal and Duquende, Traces of You (produced by Nitin Sawhney) found the ace Sitarist collaborating with her half-sister and music sensation Norah Jones creating heartfelt, melodious ballad of love and loss. In July 2015, Shankar released Home, her first purely classical album of Indian Ragas, followed by Land of Gold in 2016. In 2019, she released her fifth album under Deutsche Grammophon: Reflections, It offered a compelling retrospective of Anoushka 20-year recording career.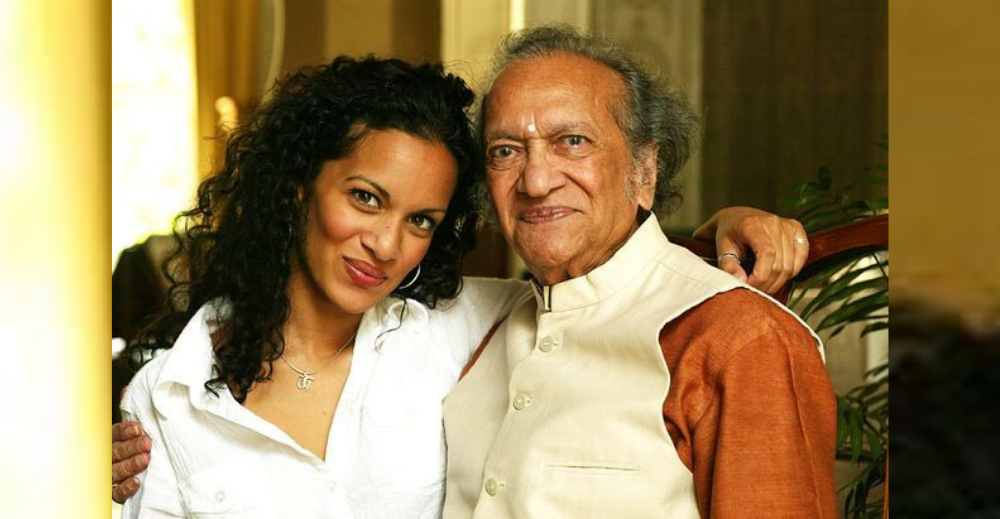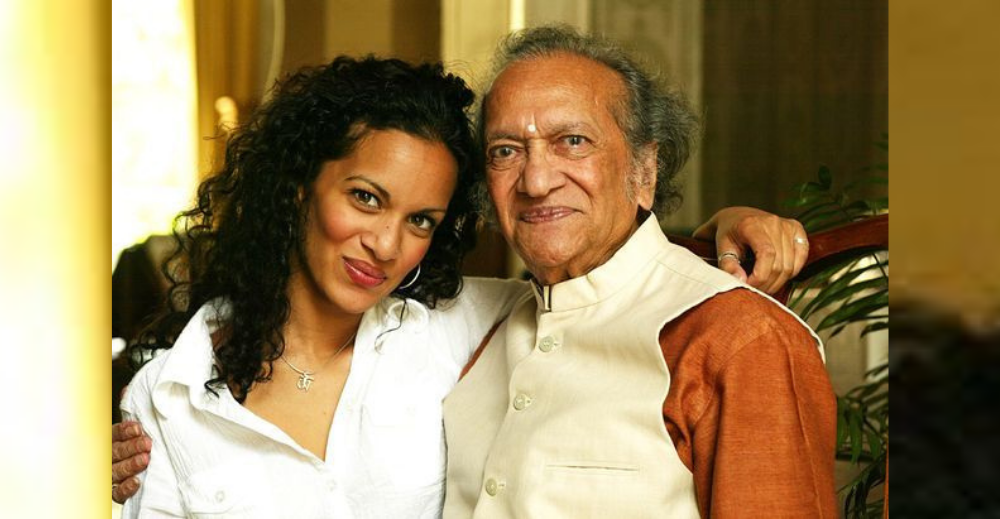 A true ambassador of cross cultural music, Anoushka has deftly merged classical raga structures on sitar with non classical music styles flamenco, jazz electronica and blues enchanting millions of fans across the globe. With Indianness at its root, her music branches out to encompass sounds and cultures beyond borders. The music virtuoso has collaborated with renowned violinist Joshua Bell, performed a sitar-cello duet with Mstislav Rostropovich, and also worked with flautist Jean-Pierre Rampal, playing both sitar and piano.
Anoushka owes her music career to his great father whom she considers as her Guru. For Anoushka, it is impossible to not feel his father's shadow while discussing her music. Speaking with a leading daily she said, "I can never express my gratitude for what I was given by my father, as it shapes everything I do, and is within all the music I make. His legacy as a musician continues to blow me away. I don't know if we all truly understand exactly how much he did for music, and for India, and Indian music in particular."
Anoushka has established herself as a genre-defying artiste who is equally at ease presenting Hindustani classical music, soloing with famous orchestras such as the Berlin, London or New York Philharmoni, or live-looping with pedalboard over a screeching bass. Anoushka's dynamic and unique musicality has won her several accolades, including six Grammy Award nominations, recognition as the youngest and first female recipient of a British House of Commons Shield (1998), credit as an Asian Hero by TIME Magazine (2004), two Eastern Eye Awards for Music and a Songlines Best Artist Award. Besides, she has the notable honour of becoming the first Indian musician to perform live at the Grammy Awards (2006). During the event, she played compositions from her fourth album RISE.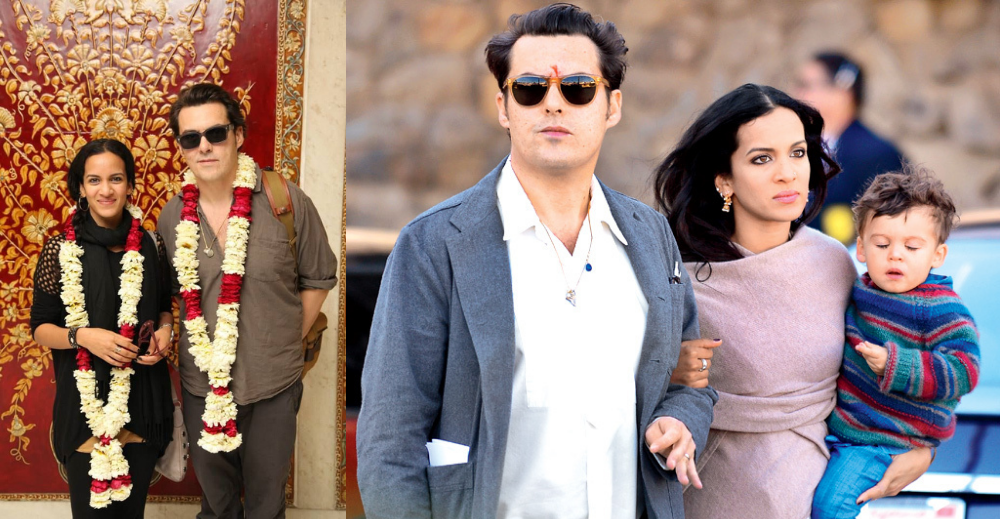 In 2010, Anoushka married British filmmaker Joe Wright with whom she has two children. The couple parted ways in 2018 after reports emerged that Wright was seeing Hollywood actress Haley Benett. Grappling with heartbreak and other health issues, Anoushka released her new EP Love Letters (2020) which comprised an all women crew German-Turkish singer songwriter Alev Lenz, cellist Ayanna Witter-Johnson, Lisa-Kaindé Díaz of the Cuban music group Ibeyi, writer/director Shirin Anandita and vocalist and Hindi playback singer Shilpa Rao. The hauntingly beautiful opening melody of Anoushka Shankar's song Bright Eyes explores infidelity and loss. Notably, Bright Eyes and the other songs were all written as a response to events in her personal life. "It's a snapshot of an end of a relationship. So there's anger and heartbreak set in a mood together," Anoushka was quoted as saying by a leading fashion and lifestyle magazine.
Anoushka has also been associated with various social causes. She is an ardent supporter of animal rights and has also served as the spokesperson for the United Nations World Food Programme in India. In 2013, following the horrific Nirbhaya gangrape case, she joined hands with the 'One Billion Rising' campaign, demanding an end to the crime against women.