Pandit Birju Maharaj, whose name has become synonymous with Kathak in the country, started his journey from Lucknow. Born on February 4, 1938 into a family of exemplary dancers, he is a part of an illustrious nine-generation lineage in kathak tradition. The octogenarian is a direct descendant of Pandit Ishwari Prasad, the earliest known guru of the classical dance form. As a child, he was fondly called Dukh Haran, later he became Brijmohan Nath Mishra and finally became famous as Pandit Birju Maharaj. Remembering his father, Pandit Birju Maharaj says, "Just think, such was his nature that people started calling him Acchan Maharaj." Apart from his father, Pandit Shambhu Maharaj and Pandit Lacchu Maharaj were also renowned Kathak dancers from his family. Since his early childhood, Pandit Birju Maharaj was tempted by the sounds of ghunghroo and tabla. He used to tell his mother, I can dance like them. To prove his point, Birju Maharaj tried imitating those dance steps and at times had fallen in the process.
It did not take long for his father to realise that Birju also wants to learn Kathak and thus started his training in the north Indian classical dance form. Birju Maharaj was six-year-old when he gave his first performance in the court of Nawab of Rampur where his father was employed. Nawab Saheb was fond of Birju Maharaj, he often called Pandit Achchan Maharaj to bring his son to Rampur. Reminiscing those days, Panditjee says, I visited Rampur on my father's insistence but since I was a kid I used to get sleepy in the evening. I often dozed off by the time dance programmes started. Trouble began for Birju Maharaj's family after the sudden demise of his father in 1947. Faced with financial problems, Birju Maharaj's mother did not lose heart, she accompanied her son to Baans Bareilly, Jaipur and even Nepal to earn a livelihood. In those days a reward of Rs 50 meant a lot especially for a family that was struggling for survival. Noted dancer Kapila Vatsyayan, who was also the disciple of Acchan Maharaj, met Birju Maharaj's mother during her Lucknow visit and asked about him. She brought him to Delhi where he took up his first teaching job at Sangeet Bharti at the age of 13. Birju Maharaj's pursuit for excellence and single-minded dedication towards the art form ensured that he becomes the most celebrated face of Kathak in India.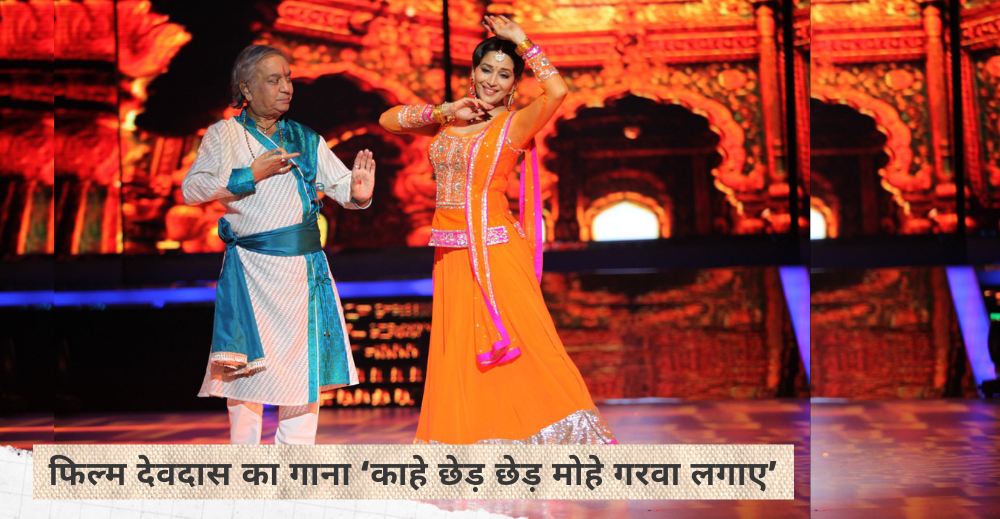 Back in the golden era, Pandit Birju Maharaj's uncle Lacchu Maharaj was a noted choreographer. He had choreographed songs for popular films like Mughal-e-Azam, Pakeezah and Mahal. With his work getting recognition, Pandit Birju Maharaj also received a lot of offers from Hindi film industry but he was very selective in his choices. 'Kanha Main to se hari' a beautiful composition from Satyajeet Ray's Shatranj Ke Khiladi sung by the Kathak doyen has an enduring appeal on listeners. Two decades later, Pandit Birju Maharaj worked for Yash Chopra's Dil To Pagal Hai followed by Gadar and Devdas. In the Sanjay Leela Bhansali directorial, he used the couplets from his grandfather's Thumri 'Kahe Chedd Chedd Mohe Garwa Lagaye' which eventually became a massive hit. In a career spanning seven decades, the Kathak maestro has won many accolades, including Padma Vibhushan in 1986, Sangeet Natak Akademi Award and the Kalidas Samman. Despite all his achievements, Pt Birju Maharaj continues to be an epitome of grace and humility. He says – I still consider myself a good disciple, not a Guru.