They say that music has the power to take you to another world. When classical music echoes in its purest form, the listener is left spellbound. Sadness, worries, tiredness, all vanishes in an instance. Music has the power to make you laugh, to make you cry. It has the power to heal and empower spiritual growth! But to master the divine art is not easy and such empowered musicians are few. Most classical musicians give us only a glimpse of such divinity where one is complete with joy and peace. Musicians who have such power are honored worldwide because these not only play music but actually bring us closer to spirituality. Hariprasad Chaurasia is one such charmer. The man with the flute. While listening to the magic of his flute, you realize that the fables of Krishna's gopis being helplessly attracted to him could actually be true.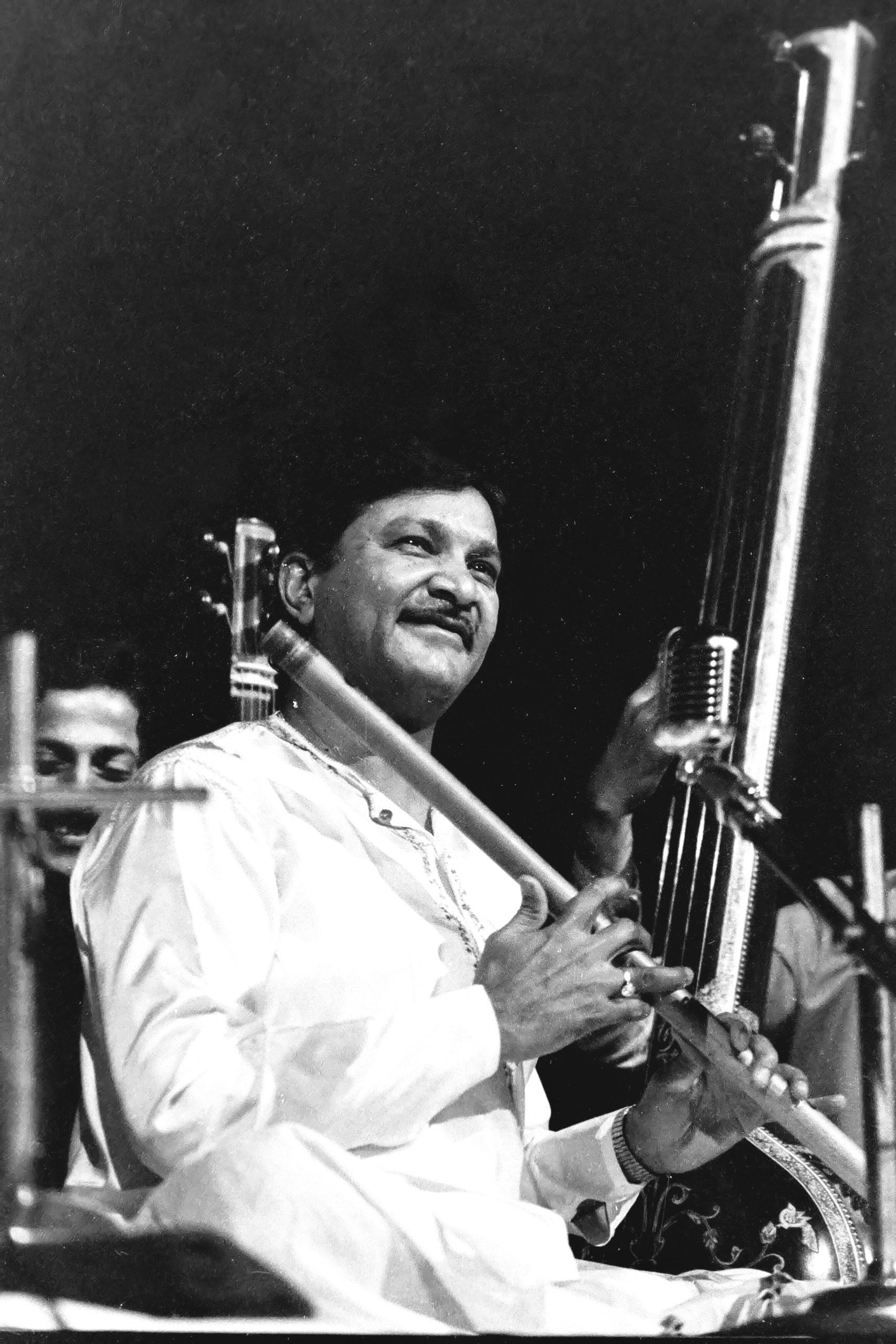 The music therapy we talk about is no different. Listening to musicians like Hariprasad Chaurasia is like taking music therapy to unwind and forget all worries. Today, the living legend is synonymous with the pure divine music and he is known all over the world for his incredible skills. Born in Allahabad, his father was a wrestler who wanted his son to be a wrestler too. Hari would go to the wrestling area but his mind was always elsewhere. For days he spent time fighting with wrestlers in the ring, thinking that the extra strength gained here would help him play the flute better. He first learnt singing from his neighbor Pandit Rajaram. Later, he switched to playing the flute under the tutelage of Pandit Bholanath Prasanna for eight years. He even received the blessings of Baba Allauddin Khan's daughter Annapurna Devi. It is said that by then Hariprasad would play the flute to his right side. But to test his true caliber, gurumata Annapurna Devi commanded him to play with his left hand. Hariprasad obeyed the command and played the flute to his left since then.
The stature of this man is so huge that it becomes difficult to put it in words. His thinking regarding music has been very modern. Besides pure classical ragas, Hariprasad Chaurasia worked on experimental music as well. Most musicians of his generation make nothing but confusion out of fusion but Hariprasad Chaurasia has created many music albums with popular international musicians.
He worked with famous percussionist Pandit Shivkumar Sharma and created magic with incredible music in films like Silsila, Chandni, Lamhein and Dar. He runs Vrindavan Gurukul or music schools in Mumbai and Bhubaneswar where the legacy of the guru disciple tradition is still the basis of education. International music universities and institutions invite him for guest lectures. The Indian government has honored him with the second and third highest civilian award, Padmavibhushan and Padmabhushan respectively but his stature is way above these honours. He is, in the true sense, a living legend. Born in 1938, he is 76 years old now and still gives live performances, still enchanting the listeners with his magical music.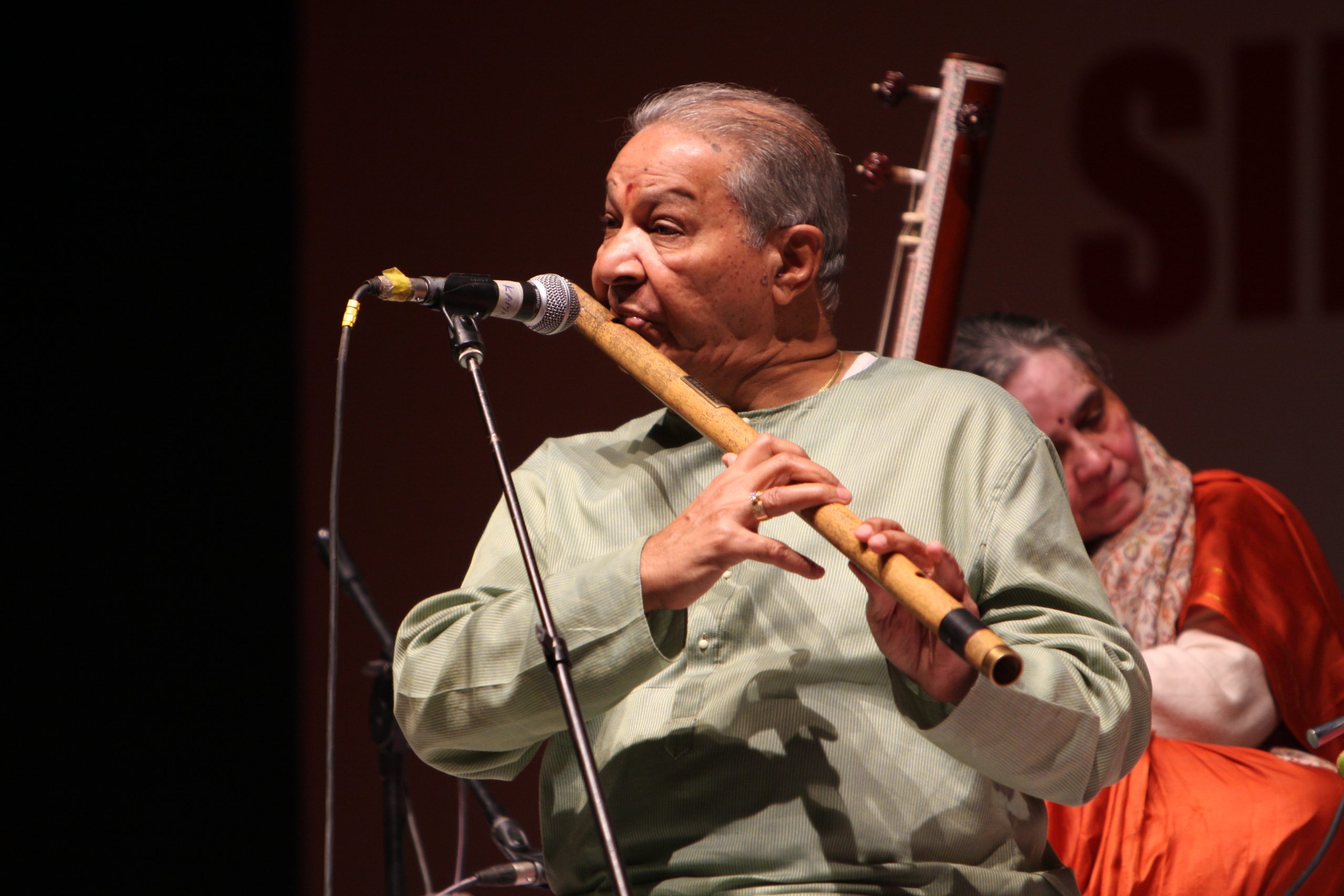 Hariprasad Chaurasia's son Rajiv Chaurasia has made a film on his father, 'Bansuri Guru'. A few lines from the film's promo.
''tujhe murli ki jaan ahle nazar yun hi nahi kehte

Teri murli ko dil ka humsafar yun hi nahi kehte

Suni sabne muhobbat ki zabaan awaaz mein teri

Dhadakta hai dil-e-hindustaan awaaz mein teri''
May the living legend always charm and enchant the entire mankind with the magic of his music.