TM Krishna is one of the most sought-after vocalists of Carnatic tradition. Born on January 22, 1976 into a Tamil Brahmin family in Chennai, he was raised in a musically influenced family. His father T.M. Rangachari, a businessman in the automobile industry, was also a music connoisseur. Krishna is the grand nephew of former finance minister T.T. Krishnamachari, who was also one of the founding members of the iconic Madras Music Academy. Krishna's mother Prema Rangachari was learning music from her Guru B Sitharama Sarma. When Sarma noticed that six-year-old Krishna was taking a keen interest in music, he started teaching him as well. Later, Krishna also took music lessons from veteran musician Semmangudi Srinivasa Iyer. Krishna completed his graduation in Economics from the Vivekanand College, Chennai. By the time he turned 20, Krishna decided to pursue music as a full-time career. TM Krishna made his debut in 1992 at Chennai's Madras Music Academy, and since then there has been no looking back. In last 18 years, Krishna has performed in more than 2000 concerts and has been a regular feature at major international music festivals. The music maestro has mesmerised the music aficionados at prestigious venues including the Kennedy Centre, Theatre de la Ville, The Esplanade, Sydney Opera House, Chowdiah Hall Bangalore, and The Music Academy, Madras. Krishna has rather an unusual time for Riyaaz. Unlike morning hours, Krishna's Shadhkam hours start from 9 pm and end at 12 midnight. The music virtuoso is married to Sangeetha Sivakumar who is also a Carnatic vocalist and the couple has two daughters by name Arya and Anantha.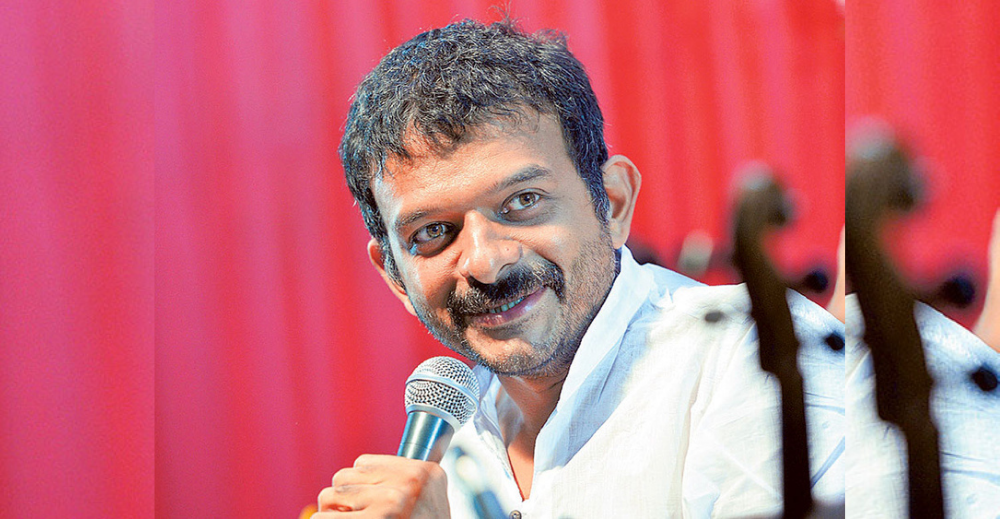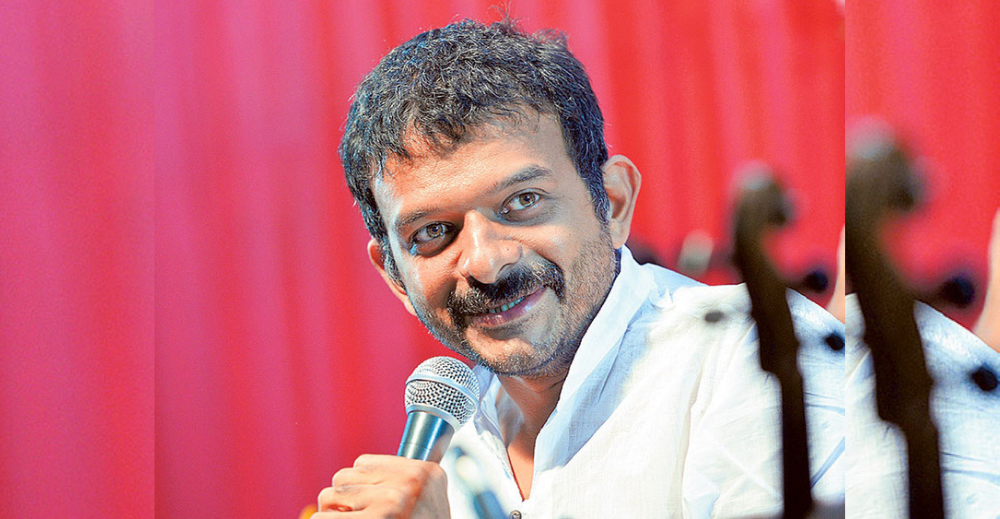 Known for being exceptional in his renditions and original in its interpretation, Krishna can reduce his audience to tears with his impassioned singing. Krishna has won acclaim for being soulful and full of 'raga bhava'. 'Jambupathe' in Yamunakalyani, 'Manavinala' in Nalinakanthi and Venkatchala Nilayam are some of his most popular renditions. With his rigorous practise, Krishna has developed a deep yet powerful voice with an ability to sing rapid swaras in rare Ragas. In 2019, Krishna made his debut as a playback singer with 'Venpura', a song from Tamil film 'Gypsy'. In his latest offering, Krishna has lent his voice to the lines that Ashoka engraved in rock and pillar millennia ago. Called the Edict project, Krishna has set Ashoka's lines to music delving into the idea of justice and equality espoused by the emperor.
The classical vocalist is self-observant and constantly works to improve his music. He is an active member of the Youth Association for Classical Music, a platform that promotes Carnatic music among the youth and provides a platform for talented youngsters. According to Krishna, YACM is a great place for discussion and exchanging views on Carnatic music. After his recitals, he seeks suggestions from members of YACM about the deficiencies in his recitals or how it could have been handled differently for a better result.
Krishna is also known for his 'innovations' in the method he presents his music, one of the primary concerns that purists have raised that he renders varnams (traditionally introductory pieces) in the middle of a concert. Expanding the reach of Carnatic music has been one of Krishna's life missions. To accomplish this goal, Krishna has been training students in Carnatic music for over 15 years. The music virtuoso not only underscores the importance of learning traditional norms but also lays equal emphasis on encouraging music's creativity as an art form. He has his students coming from Southeast Asia, North America and Europe to learn music from him, in addition to the numerous students from across India. Today, many of his disciples have made it to top music competitions and even performing in their own concerts.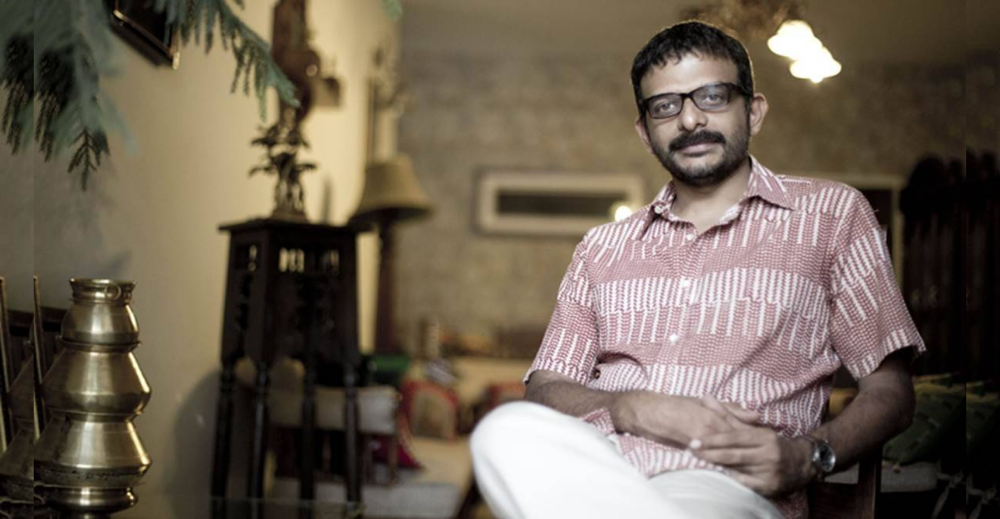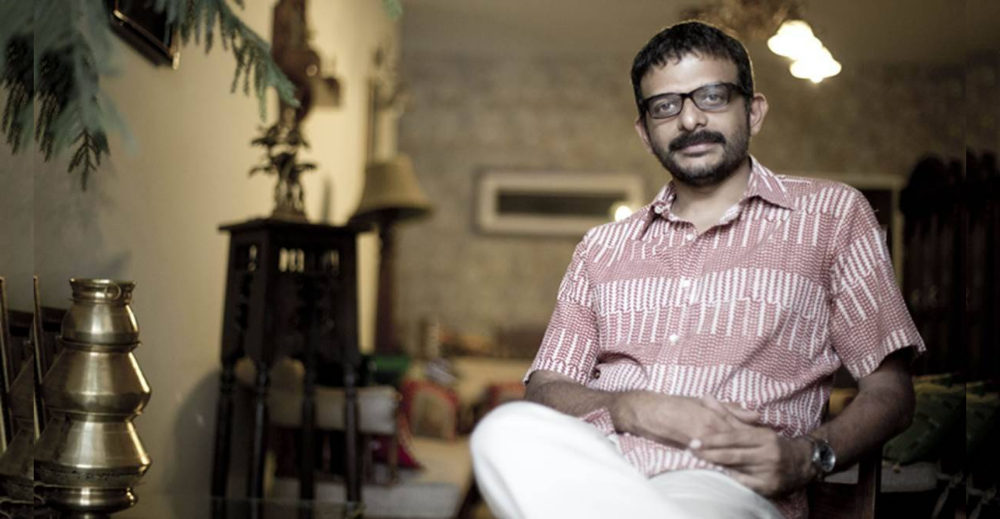 He has also launched an initiative called Svanubhava (self-wrought experience) to kindle interest among the young in music, dance and theatre. This is a platform that provides equal opportunities to youngsters irrespective of class, creed and caste which impede cultural interaction and creativity. Krishna was apprehensive of "ghettoisation" of Carnatic music. He wanted the music not to be stuck in certain spaces and reach out to audiences across the social strata. To bridge this gap, he along with noted environmentalists Nityanand Jayaraman started Urur Olcott Kuppam Vizha (UOKV), an art festival that acts as a confluence of different genres of music and attracts audiences from all section of society. To unshackle his music from the defined format, Krishna also collaborated with the Jogappas (transgender musicians) and also lent his voice to the words of Tamil poet Perumal Murugan. A maverick speaker, Krishna has spoken about various topics spanning music, culture, aesthetics, society, philosophy, leadership at various conferences and top academic institutions, including Harvard University, the Indian Institutes of Technology, and the Indian Institutes of Management among others. He is known to hold the audience's attention in the manner that his concerts do.
Krishna has been vocal about various social issues and authored several books to promote music and highlight the class inequalities in this field. In his latest book Sebastian And Sons: A brief history of Mridangam makers, he traces the history of the mridangam and documents the lives of invisible keepers of this tradition. Krishna's other notable works include Reshaping Art (2018), A Southern Music: The Carnatic Story (2013) and Voices Within (2007) (co-authored with Bombay Jayashri and Mythili Chandrashekhar). He is also a frequent contributor to leading Indian newspapers where he has written on topics ranging from music (including its practice, musicians, history and future) to society, culture, politics and religion. On July 27, 2016, Krishna was honoured with the prestigious Ramon Magsaysay Award in recognition of 'his forceful commitment as artist and advocate to art's power to heal India's deep social divisions'.