Vidushi Jyoti Hegde is the first female performing Rudra Veena artist in the world. Given its large structure, the instrument was only used by men but a determined Hegde put in the extra-ordinary effort and emerged as a phenomenal artist. Rudraveena is a world heritage instrument, protected and promoted by UNESCO. The music virtuoso follows the Khandarbani tradition of Dhrupad and has learnt music from illustrious Ustad Asad Ali Khan, the torchbearer of the ancient "beenkar" tradition. The stringed instrument is used as an accompaniment with Dhrupad style of music, one of the most ancient forms of Hindustani classical music. Dhrupad's popularity grew by leaps and bounds between 8th and 16th century. This era produced the greatest artists to have graced the musical tradition. Artists such as Swami Haridas, Miya Tansen, Baiju Bawra, Gopal Nayak, Nayak Bakshu and Nayak Charju took the Dhrupad tradition to new heights. Since Rudra Veena was a basic component of music presentation, it also gained immense popularity during this period.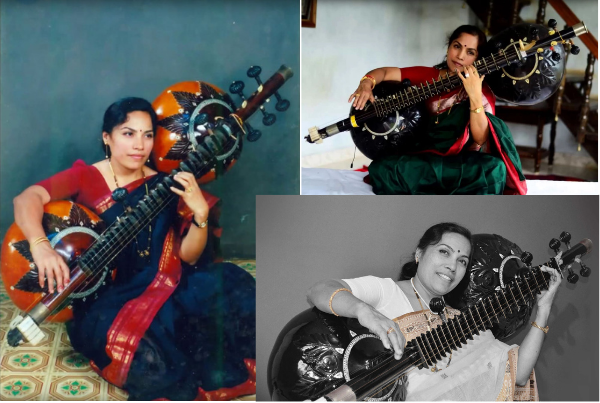 Regarded as the king of musical instruments, Rudraveena is believed to be created by Lord Shiva who crafted the instrument drawing inspiration from the Goddess Parvati who was lying repose with arms thrown across her breasts. While playing Rudra Veena, the artist is required to strictly adhere to the principles of Dhrupad sangeet and play the instrument with great devotion. As per the legend, the instrument was initially restricted to Devlok only but sage Narad brought it on earth after learning from Goddess Saraswati. Born in Karnataka's Sirsi town, Hegde's stint with music started after she joined college. As it happened, she was required to take music as an accompanying subject along another one she had opted for. Initially, she started learning Sitar from Pandit Bindumadhav Pathak at MM Arts and Science College, Sirsi. One fine day, she listened to her Guru playing Rudra Veena and the music stayed with her. She implored her Guru to teach her Rudraveena along with Sitar. Rudra Veena is an instrument that is worn and not just held on the body. The body of the musician and the instrument act in unison. Thus making it extremely difficult to master and requires deep training and years of patience. Given its history of only men playing the instrument, her Guru wanted her to stick to Sitar but after multiple requests, he gave her a defunct Rudra Veena belonging to his guru, Ustad Murad Khan. Given its structure and condition, the Guru thought his disciple will give up in a few days but she managed to wrest music from that veena. Convinced with her will and perseverance, he decided to teach her. Pathak soon moved to Hubli, to teach music at Dharwad's Karnatak University. In pursuit of excellence, Hegde followed her Guru and started living at a hostel across the Pathak mansion. She would turn up at his house at 6 am and wait for him to finish his routine. She would practise there till 4 pm oblivion to all else.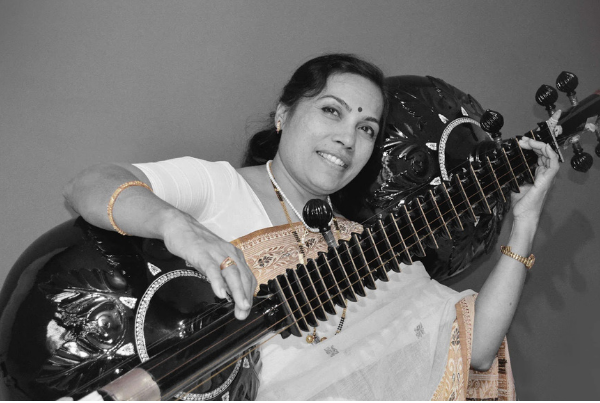 Hegde learnt music from Pathak for 15 years immersing different facets of music in the Khayal tradition. On her Guru's call, she participated in a competition at All-India Radio where she won a gold medal. And then, there was no looking back for the musician. Gradually, Hegde felt drawn towards Dhrupad music given its emphasis on Alaap rather than Bandish. There are interesting anecdotes from Hegde's life. During her learning period, Hegde's mother heard a rumour that the instrument impaired a woman's reproductive system. She was quickly summoned home and married off to a banker at the age of 22. Thankfully, her husband Shri G.S. Hegde was supportive of her music ambitions. Later, the music virtuoso learnt music from Pt. Indudhar Nirodi, her second Guru who gave her insights through vocal training and also helped her understand the subtleties of Dhrupad music. The 55-year-old considers the two diverse instruments as her daughters. Given her mastery over two instruments- Rudra Veena and Sitar, she says, the former lets the audience experience the oceanic depth of Nada Nidhi, while the latter helps them immerse in the glow of attractive melody. She has also learned music under the tutelage of renowned Rudraveena master Ustad Asad Ali Khan and Ustad Bahauddin Dagar of Mumbai.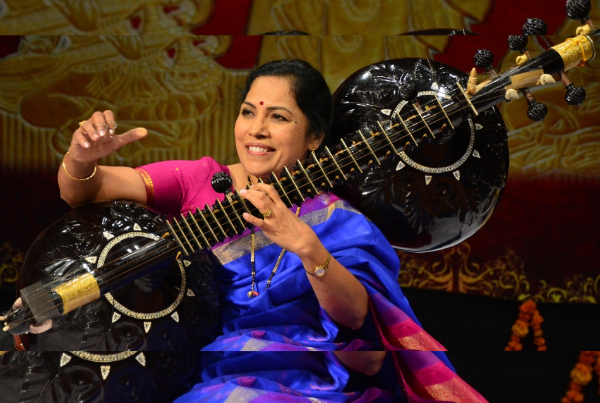 Hegde underlines the need to perform Yoga for playing Rudra Veena. Yoga linked with breath control is very important for a musician, she says. She believes the practitioner needs to breathe correctly as the sur of the instrument changes according to the person holding it. The music maestro is an 'A' grade artist of All India Radio and impaneled artiste of the Indian Council of Cultural Relations.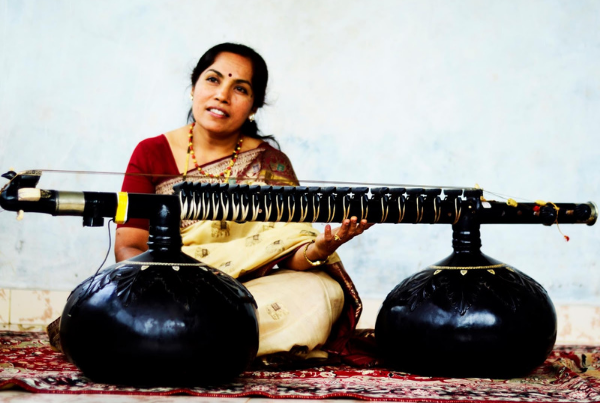 Following a strict practise regimen is just one side of the music artist, she has also been part of Jugalbandi and Panch Sitar programs. Hegde is involved in research work related to her craft. Her research paper on the 'Naradeeya Shiksha' is truly a fascinating piece of work. It has great insights for a vocalist. The research elucidates from which part of the body each sound emanates, and the process to produce in a correct manner. This Yogic practice obviously helps a practitioner of music. Thanks to her unflinching commitment toward Rudra Veena, the instrument is witnessing revival with disciples coming from India and abroad. Besides, Hegde is also a prolific writer who has authored several articles on Rudraveena. She has been a part of several prestigious music festivals in the country, including at Jaipur, Dhrupad Mela at Gwalior, Darbaar Festival in London, Sharangdev Samart at Aurangabad. For excellence in music, she has been accorded several honours, including the Naada Nidhi award, Kala Chetana and Dhrupadmani awards.