Varijashree Venugopal is a special artist in every sense of the word. She is a multi-faceted Carnatic singer and flautist who can effortlessly dabble into classical, playback, Ghazals and other music genres. Born into a family of accomplished musicians, it was natural for the young artiste to pursue the passion, which runs in her blood. Varijashree's father is well-known flautist HS Venugopal and her mother TV Rama is also a noted music teacher of Carnatic music.
Varjashree's prodigious talent came to the fore when she was a toddler. She was found to have the rare ability to identify about 50 ragas when she was an 18-month-old toddler and about 200 ragas at the age of 4. Varijashree's took her initial training in music from her father. The music virtuoso considers her father as a role model who has inspired her through his music and with his views on life. She began her formal training in vocal music from Vidushi H. Geetha at the age of 4. Later, she also learned the nuances of Carnatic music from several respected gurus, including Vidushi Vasantha Srinivasan, Vidwan D.S. Srivatsa and Vidwan Salem P. Sundaresan. Meanwhile, Varijashree's flute training continued under her father. Varijashree was only seven-year-old when she gave her first full-fledged vocal performance at the prestigious Bangalore Gayana Samaj, earning appreciation from music critics and aficionados. As a flautist, Varijashree has given solo concerts and duo concerts with her father, and is a popular recording session artist.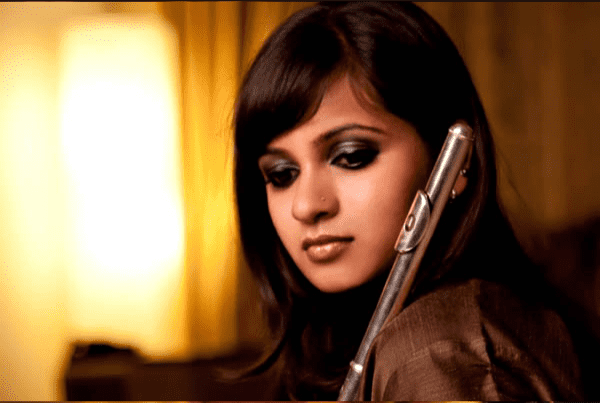 The musician has great admiration for Carnatic music legend Dr Balamuralikrishna. Varijashree says, she admires Dr Balamuralikrishna for his originality and is left amazed every time she listens to his music. Varijashree also loves the work of noted vocalist TR Subramaniam, Ghazal maestro Ghulam Ali, music composer Ilayaraja, Jazz composer Chick Corea, vocalist Bobby McFerrin, among others. Varijashree claim to fame came as the voice of the young Saint poetess "Helavanakatte Giriyamma", a tele- serial featured on E-tv Kannada, by singing around 300 Daasarapadas under the direction of Sri Praveen D Rao.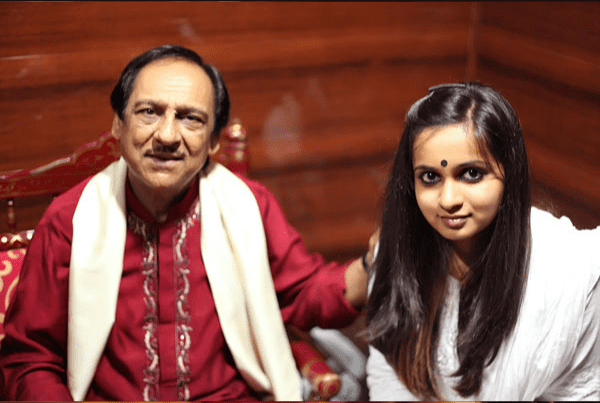 Varijashree's keen interest and desire to learn about music from different parts of the world reflects in her work. Unlike the prevalent mode of collaborations where a classical musician sticks to his usual modus operandi, Varijashree loves to take challenges and paves way for more innovation in her music. Despite being a trained classical vocalist, she has carved out a niche for herself by embracing genres and styles that are not Indian or tethered to the raga system. Known for her collaborations, especially with international artists, Varijashree puts her own musical twist to create unique music. She has collaborated with various artists to produce music across multiple genres: Jazz and Carnatic, South Asian Contemporary Music, Indian raga and funk, Carnatic and Ghazal, among others. Her notable collaborations include Red Horn District, Germany, feat Max Clouth Clan, Noreum Machi (New Age Korean music band), Seoul, NIBHODATA for Riccardo Nova, Milan, YAA DEVI initiated by Leeds University, KHOJ for Usha Dance Entourage, Canada and many others. The singing wonder believes modernisation of classical music only makes it more accessible to people who might not be from an Indian classical musical background. The music prodigy has performed for many TV and Radio channels which include, Udaya TV, Kaveri, Doordarshan, Etv Kannada, Z Kannada, Kasturi and Sri Lankan channels like Roopavahini, SLBC, Shakthi, British radio channel BBC Birmingham, etc. Varijashree has her own brand/band 'Variations' that features her original compositions. Her prodigious talent and penchant to explore different genre led to collaboration with noted musicians like Praveen D Rao, Ajay Warrier, Siva Mani, Hariharan, Lesle Lewis and Pramath Kiran. She is also a part of popular South Asian contemporary cross-genre quartet 'Chakrafonics'. which mixes traditional Indian classical music, Kannada Light music (poetry) and devotional music with best-loved film hits (old & new) and Ghazals of legendary singers including Ghulam Ali and Jagjit Singh.
One of the most versatile contemporary artiste, Varijashree's unique ability to scat Jazz compositions using Indian Sargam system (solfege), which she calls 'CARNATIC SCAT SINGING', has won her admirers from across the globe. Varijashree believes technology and social media have been a boon for budding musicians. She says, teaching and learning have never been so accessible. Technology is playing a key role in helping Indian music reach the rest of the world. A multi-faceted talent, the music virtuoso has composed music for theatre productions which include Eve Ensler's , 'Necessary Targets' directed by Sri Prakash Belawadi, 'Gathi' and 'Ateeta' directed by Sri Sethura etc.. She has composed original music scores for albums 'Laasya', 'Sambhrama', 'Vandanam', and TV soap title tracks for 'Sangeetha', 'Mangalyam Tantunanena', etc.
The music prodigy is a recipient of several accolades and recognitions. The title ' Gaanavinodini' was bestowed upon her by the Sharada Ashram, Colombo, in the year 2000. She was also awarded Ugadi Puraskar' by the Madras Telugu Academy in 2002, Ananya Naadajyoti Yuva Puraskar in 2010, KiMA best vocalist for album 'Bidiru', 2013, Mirchi music best vocalist for 'Enla Boddade', 2014 among several others. She has hosted a unique musical – lyrical TV reality show 'Hrudaya geethe barede neenu', produced by Kannada TV channel, 'Kasturi'. She is also one of the curators of Kalaarnava, a music festival aimed at presenting Indian and international music, art and culture to the Bengalurean audiences. Last year, the festival also conducted a fundraiser to aid artists who needed financial support. Varijashree also aims to create social awareness through her music. Her project 'Javali & Shayari' was dedicated to people suffering from Alzheimer's. With her musical innovation, Varijashree has aided the popularity of Carnatic music amongst the youth, both in India and abroad.