Mahesh Kale is among the new age classical vocalists who have managed to reach out to the new generation while retaining the traditions. Though he reveres the setup of the Hindustani music, he doesn't believe in restricting himself unnecessarily and isolating his music from what is the current trend. Kale says Indian classical music did not get the exposure it deserved due to its traditional design and social media could be a great way to enhance its reach. Kale has not restricted himself to one genre. Apart from singing Indian ragas, Kale can effortlessly dabble into the semi-classical forms like Thumri, Dadra, Tappa, Bhajans, Abhang, Bhavgeet or classically-influenced theater music Natyasangeet. Kale has been essaying the key character in the celebrated play Katyar Kaljat Ghusli for the last 10 years. It was his awe-inspiring singing in the reel adaptation of this famous musical which bagged him nationwide recognition. Kale sang two songs — the climactic ' Aruna Kirani ' and ' Surat Piya Ki ' — for the character of Sadashiv in the film which bagged him the national film award for best playback singer in 2016. Notably, his success came for songs which were composed by his late guru, the renowned vocalist Pandit Jeetendra Abhisheki. Apart from his guru, Mahesh draws inspiration from Vidushi Kishori Amonkar and Bharat Ratna Bhimesn Joshi. He says no matter how many number of times you listen to Kishoritai' renditions, you are bound to be stumped and the same goes for Bhimsen Joshi whose prowess is impossible to match.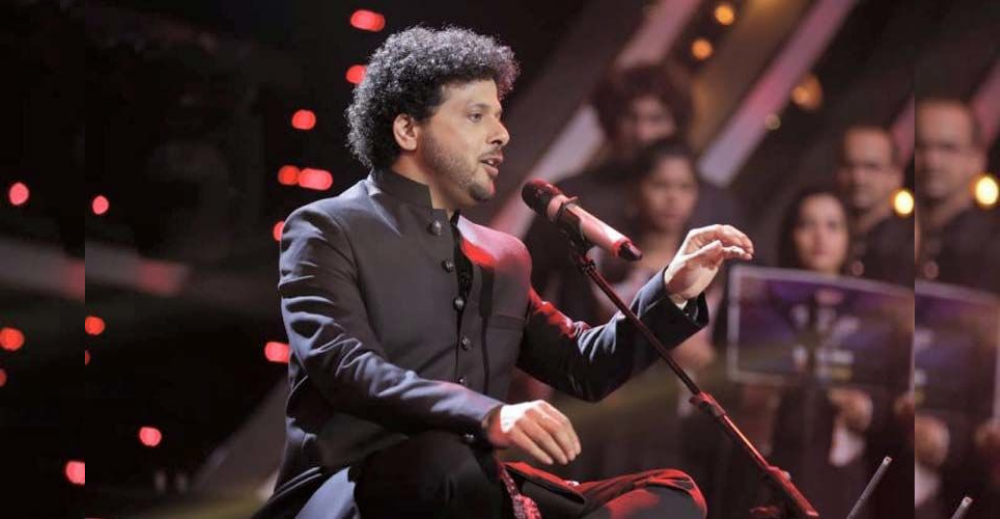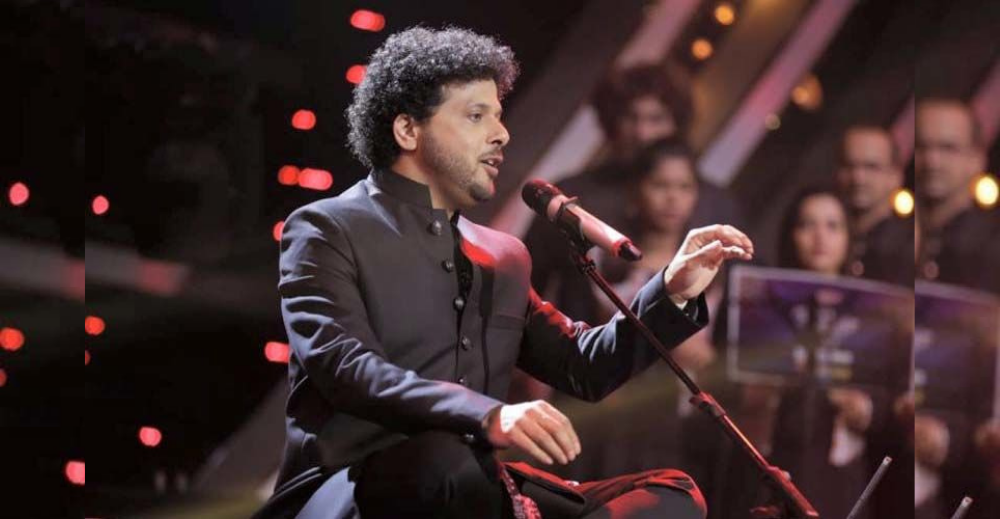 In an interview with a leading daily, Kale revealed that he wants to be as accessible as Lata Mangeshkar and command as much respect as Pandit Bhimsen Joshi. A rising classical music star, Kale has been part of several sold-out concerts and performed extensively in India, USA, Canada, Europe, UAE, Southeast Asia, and Australia. He has also collaborated with renowned percussionists including Ustad Zakir Hussain, Trilok Gurtu, and Sivamani, and instrumentalists like Pedro Eustache, Stanley Jordan, George Brooks and Frank Martin. Born on January 12, 1976 in Maharashtra's cultural capital Pune, Kale's music lessons started at home. He took his early lessons from his mother Mrs. Meenal Kale, who was a disciple of music virtuoso Vidushi Veena Sahasrabuddhe. Mrs. Kale not only taught a young Mahesh music but also exhorted him to participate in music competitions. Once his voice broke, he started learning music under the guidance of Purushottam Gangurde (disciple of Pandit Yashwantbua Joshi). However, it was under the tutelage of great Pandit Jitendra Abhisheki, Kale found true enlightenment in music. Impressed by his dedication and talent, Pt Abhisheki agreed to take Kale as his disciple. He learnt music under the traditional Gurukul system (Guru-Shishya parampara) for about 8 years. Despite pursuing engineering in college, Kale found time to learn music from his Guru. Kale would get up early and start his Riyaz at Panditjee's house from 5:30 am. Kale completed his Bachelors in Electronics Engineering from Vishwakarma Institute of Technology affiliated to Savitribai Phule Pune University (India) and later pursued a two years master's programme in multimedia engineering from the University of California at Santa Barbara, USA and engineering management. Such was his passion for music that there are tales galore about his engineering days when students from 'enemy camps' used to lock him during intercollegiate music contests. The reason being no one else stood a chance if Kale was in fray. Despite two master degrees, Kale followed his passion and took music as his full-time career. To promote and celebrate the Indian classical music on global stage, Kale founded Indian Classical Music and Arts Foundation in 2012. Apart from hosting concerts, ICMA actively conducts music workshops, lecture-demonstration sessions and artist interactions. In his bid to spread awareness about Hindustani classical music, Mahesh has given lecture-­demonstrations and talks at various academic institutions including Stanford University, Harvard University, IISc Bangalore, TEDx, and the Commonwealth Club.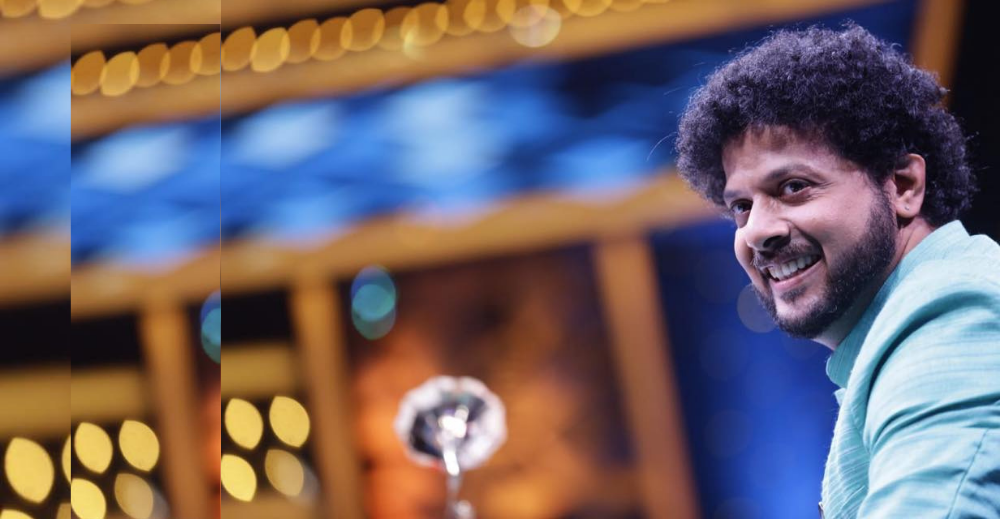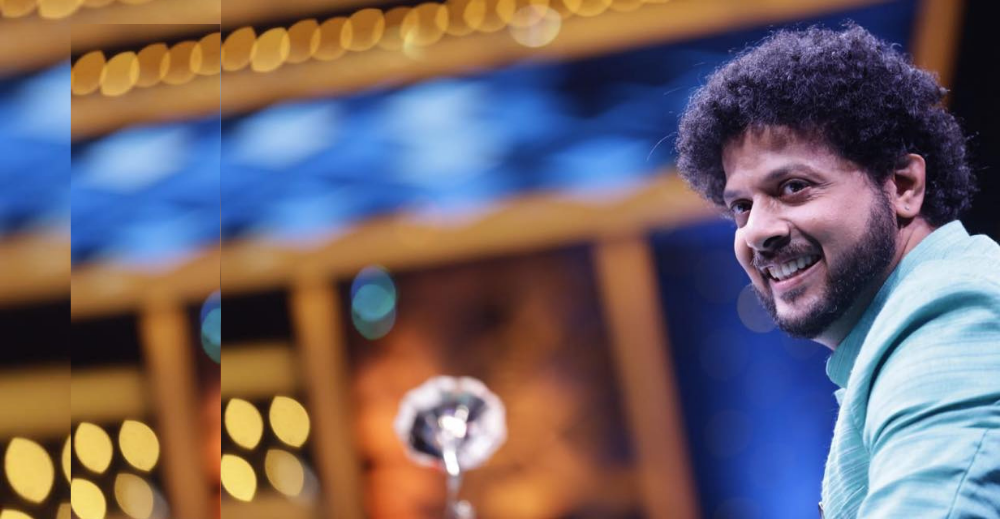 Kale has broken new ground in enhancing the popularity of Indian classical music. His music concerts are not only packed to brim even his facebook live sessions garner views in lakhs. For the 44-year-old, daily riyaz is an integral part of his life. The maverick says if he does not practise for the requisite number of hours in a day, it becomes difficult for him to go about with his daily routine.
An avid music listener, Kale's playlist is as diverse as it could be. It's a surprising mix bag of AR Rahman to Adele, Arijit Singh to Lady Gaga. Kale also attends jazz concerts and broad-way musicals while travelling abroad. Kale has been based out of San Francisco Bay area for nearly 20 years where he actively teaches Hindustani classical music to over 100 students. While 90 per cent of Kale's students are Indians, the rest include Pakistanis, Turkish and Afghans. Even if Kale is abroad for his concerts, he does not fail to log in to Skype on the time of his classes and gives lessons, attending to them individually. Kale says he found out most of the music teachers were housewives who just wanted an extra income. "When the goals are non-musical, then the results can't be great," he adds.
Though Kale is a follower of the ancient form of traditional music, he is also a diehard geek. He often does his Riyaz with the help of the electronic tanpura app on his Macbook and sports a white-banded Apple watch on his wrist. He also loves fast car and likes to drive his double-door convertible BMW 100 miles an hour while rendering a Vilambit Khayal. He has an image of his guru Pandit Jitendra Abhisheki emblazoned on the back cover of his smartphone. Mahesh has also judged multiple seasons of popular music reality show Sur Nava Dhyas Nava on Colors Marathi TV channel which provides a singing platform to talented artists in Maharashtra.