Legendary Sarod player Pandita Sharan Rani was a trailblazer in Hindustani classical music in every sense of the word. Credited for opening the doors of Hindustani instrumental music for women, she was not only the first woman to take up Sarod professionally but also the first woman instrumentalist in the country. Born on 9 April 1929 in Delhi, Sharan Rani hailed from a family of non-musicians who were businessmen and educationists. Considered to be amongst the greatest in Indian classical music in the mid-twentieth century, Sharan Rani's life is a shining example of courage, defiance and perseverance. In Hindustani classical music, women had only been associated with vocal music as instrumental music was considered a male persevere. In her younger days, she learnt Kathak under Achhan Maharaj and Manipuri dance from Nabha Kumar Sinha side by side with Kapila Vatsayayan but was told clearly by her family that this should be restricted to home only. It was on a summer afternoon a young Sharan came across the 'love of her life'. Her elder brother Brij Narayan had brought Sarod home. Out of curiosity, she tried to tune it and play it with a copper coin. The emanating music filled her heart with joy and this turned out to be a defining moment in her life. Sharan's quest to master the instrument took her to Maihar, Madhya Pradesh where she learnt music from multi-instrumentalists and doyen of Maihar Gharana, Baba Allauddin Khan. This also meant she had to give up her luxurious urban life and lead a nearly ascetic life as mandated by her Guru. Sharan Rani was only the second woman to have learnt from Baba, the first being his own daughter, Vidushi Annapurna Devi herself. "I went to Baba (Ustad Allauddinh Khan) and told him that I wanted to learn everything from him. He asked me why did I choose a masculine instrument when I could have easily played the sitar or be a vocalist. However, I persisted and he took me to Maihar," she says in the documentary Sharan Rani—The Divine Sarod Player.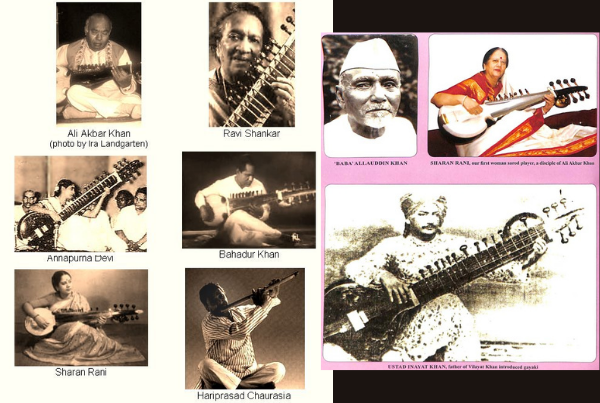 For first two years, she practiced only swaras (notes) and alankar or palta variations and she pursued her passion with utmost devotion. She got her taalim under the Gurukul system the same way as Ustad Ali Akbar Khan, Pandit. Ravi Shankar and her other guru bhais under the watchful eyes of her guru, perfecting her skills to become a musician par excellence. After completion of her education at Maihar, she started performing giving stage performances. In a career spanning seven decades, Sharan Rani emerged as one of India's finest Sarod players receiving unprecedented critical acclaim in India and abroad. In 1960, she married Sultan Singh Backliwal, art expert and businessman, was supportive. However, her success came at a cost. To play the Sarod in sitting posture, the instrumentalist is required to press the instrument against the stomach. Because of the rigorous practice and concerts, she had three miscarriages. But it didn't deter her from carrying on with music. Her success also paved way for many women to take up a musical instrument professionally. Gradually, her extra-ordinary virtuosity in Sarod earned her the moniker of 'Sarod Rani'. Enamoured by her rich contribution to Indian classical music, former prime minister Pandit Jawaharlal Nehru called the Sarod Virtuoso- the cultural ambassador of India. Thespian Prthivaraj Kapoor went on to say, 'Listening to Sharan Rani's recitals feel as if 'Ma Saraswati' (Goddess of music) has left her veena and picked up the sarod in her lap." In 1953, she completed her Masters in Arts from Delhi University and studied at Indraprastha College for Women.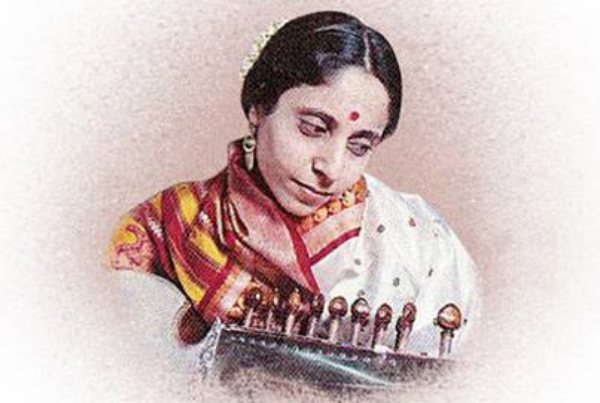 Apart from being the first woman instrumentalist, the music maestro had other firsts to her credit as well. She was one of the first Indians to record with UNESCO, and one of the earliest artistes of All India Radio and Doordarshan. She was also known for her charitable endeavours when it came to music for social change. To spread the light of music, Sharan Rani taught her Indian and foreign students through the Guru-Shishya Parampara and did not charge a single penny from her students. Many of her students went onto gain acclaim in India and abroad. A noted research scholar, she also authored the critically-acclaimed book, 'The Divine Sarod', on the origin, antiquity and development of the Sarod since the 2nd cent. B.C.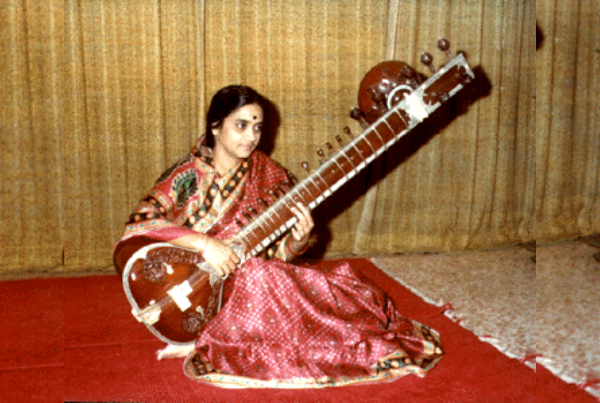 An avid collector of old and rare musical instruments, Sharan Rani had collected around 450 instruments from the 15th to 19th century, put together in a span of 40 years. She donated her entire collection to the National Museum in Delhi. A set of four postage stamps, featuring four instruments from her gallery, was also released in 1998. In 1968, the Sarod maestro was honoured with Padma Shri, India fourth highest civilian honour. In her praise, Dr. Zakir Hussain, President of India stated, "Sharan Rani has achieved perfection in music. She will therefore get the love of the entire world". She was awarded the Sahitya Kala Parishad Award in Delhi in 1974, the Sangeet Natak Akademi Award for Hindustani Instrumental Music in 1986 and the Rajiv Gandhi National Excellence award among others. For her rich contribution in HIndustani classical music, she was honoured with Padma Bhushan in 2000. Expressing her admiration about Sharan Ranu, legendary violinist Yehudi Menuhin "I hasten to add my voice to the many admiring and grateful ones which would try to express the love and respect we feel for this great artiste". The music virtuoso breathed her last on 8 April, 2008 after battling cancer for a few years. She will be remembered for her superb artistry and soul-touching emotions.