At the age of 5 when children mostly think of toys and chocolates, Mrinalini Sarabhai declared before her mother that she was a dancer rather than saying she wanted to become one.
In her autobiography 'The Voice of Heart', she wrote," I don't know from where I came into existence. What shaped my consciousness and who paved my path? Everyday is a new day for me with no idea of hour. Unknown moments give way to days of certainty. It was later that I discovered who I am. My mother says when I was five-year-old, I told her- I am a dancer, neither in the future nor in the past. I am a dancer in this moment." This quote sums up her life in true sense. It was this undying spirit that drove her to become a world-renowned danseuse. By the time, she breathed her last, Mrinalini Sarabhai left behind a huge legacy with around 20,000 dancers who learnt this art form from her. Born into an illustrious family on 11 May 1918 in Kerala, Mrinalini Sarabhai's father, Dr. Swaminathan was a barrister at Madras High Court and her mother Ammu Swaminathan was a freedom fighter. Later, she was elected for Rajya Sabha from Madras State. Mrinali's elder sister was Lakshmi Sehgal who later joined the Azad Hindi Fauj to take on British Empire.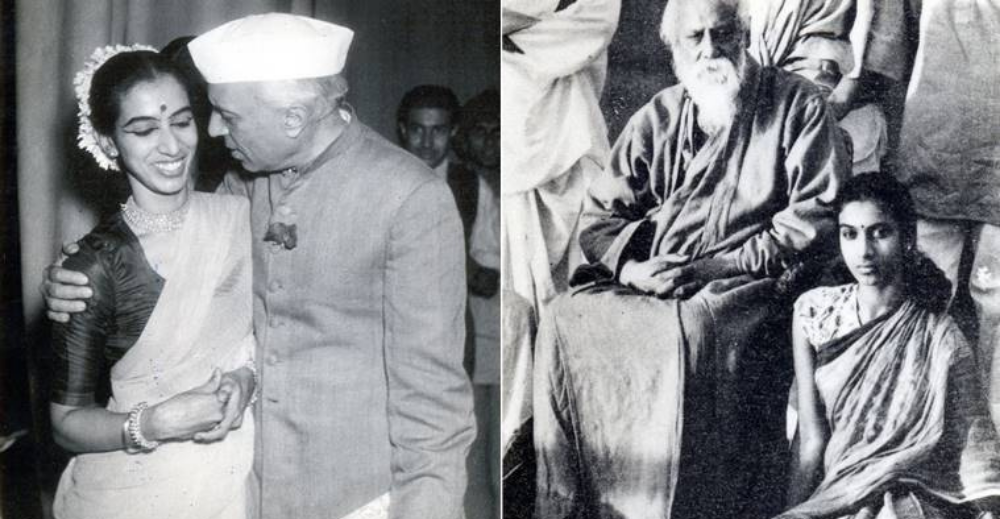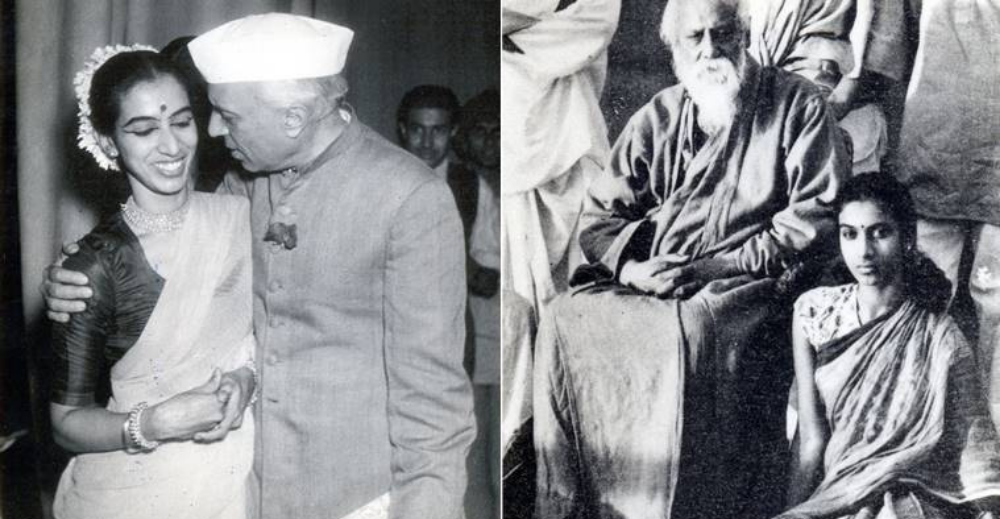 Mrinali was raised in Switzerland where she learnt Dalcroze, a Western technique of dance movements, that helped her understand concepts of rhythm, structure, and musical expression through movement. After returning to India, Mrinalini Sarabhai studied at the renowned Shantiniketan University under the tutelage of Gurudev Rabindranath Tagore. This was a period when artists did not restrict themselves to one art form. Mrinalini Sarabhai also learnt the nuances of different Indian dance forms. She learnt Manipuri from Maisnam Amubi Singh and Kathakali from the legendary Guru Thakazhi Kunchu Kurup while Meenakshi Sudanram Pillai trained her in Bharatnatyam. Each of her Guru played a key role in shaping the artiste that she became later. During this time she also worked with Pandit Uday Shankar, brother of sitar Virtuoso Pandit Ravi Shankar. Pandit Uday Shankar is known for adapting Indian style of dancing with western theatrical themes. In between, Mrinalini Sarabhai also visited USA where she enrolled in the American Academy of Dramatic Arts. Mrinalini Sarabhai is credited with popularising the Indian classical dance forms to the global audience.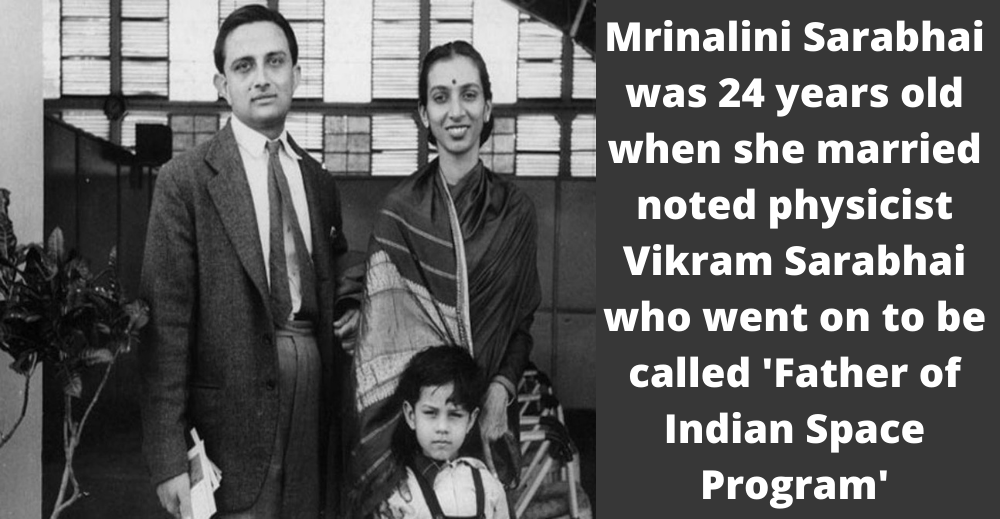 Mrinalini Sarabhai was 24 years old when she married noted physicist Vikram Sarabhai who went on to be called 'Father of Indian Space Program. There is an interesting story behind this. In Bangalore, Mrinalini Sarabhai gave her first formal stage performance. For an artist, the first stage where they perform always hold a special place in their heart. 'Mrinalini met Vikram Sarabhai in Bangalore. Whether it was Science that drew itself towards dance or vice versa, it is not clear but both of them decided to spend the rest of their lives together, After marriage, Mrinalini moved to her husband's native city Ahmedabad. There was a vast cultural divide between the two cities but it did not take her long to adapt to the new surrounding. In 1949, the couple founded the Darpana Academy of Performing Arts and spearheaded a cultural revolution in Ahmedabad where artistic activity was barely visible. During this period, she introduced her students to different forms of Indian classical dance.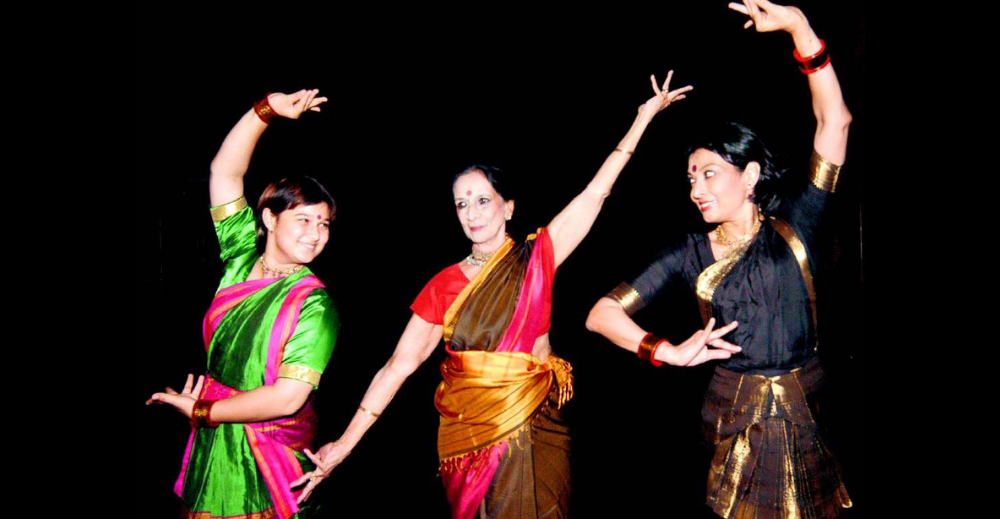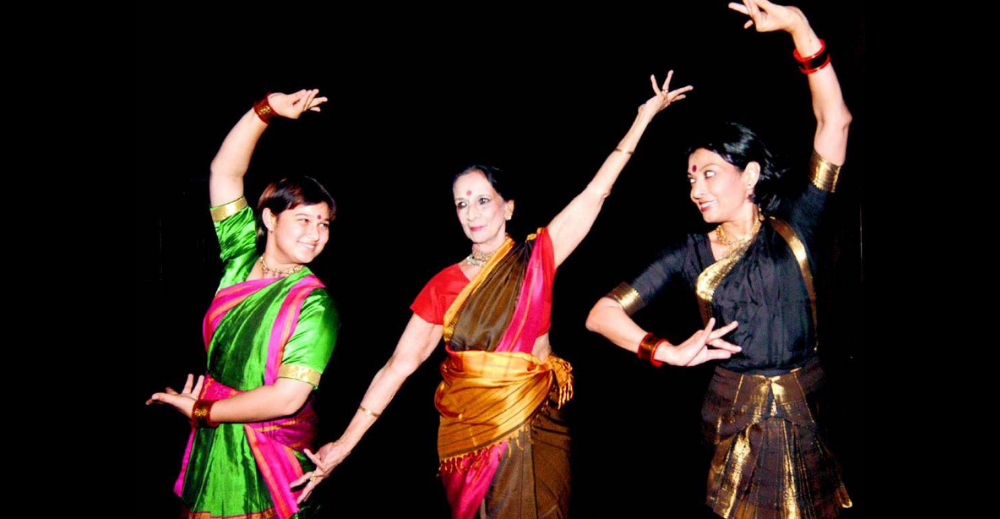 Not just dance, she also choreographed over 300 dance dramas and authored numerous novels, poems, plays and stories for children. Mrinalini Sarabhai's daughter Mallika Sarabhai has also gained recognition as a brilliant dancer. Very few people know about a story related to Mrinalini Sarabhai's organization Darpana. Following years of hard work and training in different classical dance forms, students at Darpana were required to perform in 'Arangateyam', a ceremony that marks the artiste's initiation into the dance world as a performer. Since it was nothing less than an accomplishment, affluent families often turned this event into lavish affairs but this created undue pressure on dance students with humble backgrounds. When the matter came to Mrinalini Sarabhai's knowledge, she renamed Arangateyam as Aradhana. She announced that the institute will print the invitation cards, Saris for performers will also be arranged by the dance school and disallowed any kind of extravagance related to the event. Mrinalini Sarabhai connected Aradhana with dedication and faith. In recognition of her efforts to popularise Indian classical dance forms, the government honoured her with Padma Bhushan award in 1992. Mrinalini Sarabhai kept a safe distance from modern technology. She did not want to get drowned in the noise of modernisation. She used to say dance for her is like that emotion of writer Joseph Campbell who stated art does not require ornamentation to express itself.
In January 2016, Mrinalini Sarabhai's health deteriorated. She was admitted to a city-based hospital in Ahmedabad on 20 January 2016 but was brought home where she breathed her last with daughter and students by her side. Mrinalini Sarabhai lived her life to the fullest and left behind a legacy that is likely to remain unparalleled for generations. Though it was a day of mourning, her disciples danced to pay homage to a Guru who would dance in eternity.