What would you make of an artiste who is the guru of great musicians such as Pandit Hariprasad Chaurasia and Nikhil Banerjee? Vidushi Annapurna Devi was not only a musician extra-ordinaire but also a gifted teacher. Many music connoisseurs considered Annapurna a more accomplished Sitar and Surbahar player than her famous husband Pandit Ravi Shankar. The music rivalry between the two is said to have inspired the iconic film Abhimaan starring Amitabh Bachchan and Jaya Bhaduri. Born as Roshanara Khan on April 23, 1927 in Maihar, Central Province (Madhya Pradesh), she was the daughter of Baba Allaudin Khan, a multi-instrumentalist and founder of the Senia Maihar Gharana. She was renamed Annapurna by Maharaja Brijnath Singh in whose court her father was a royal musician.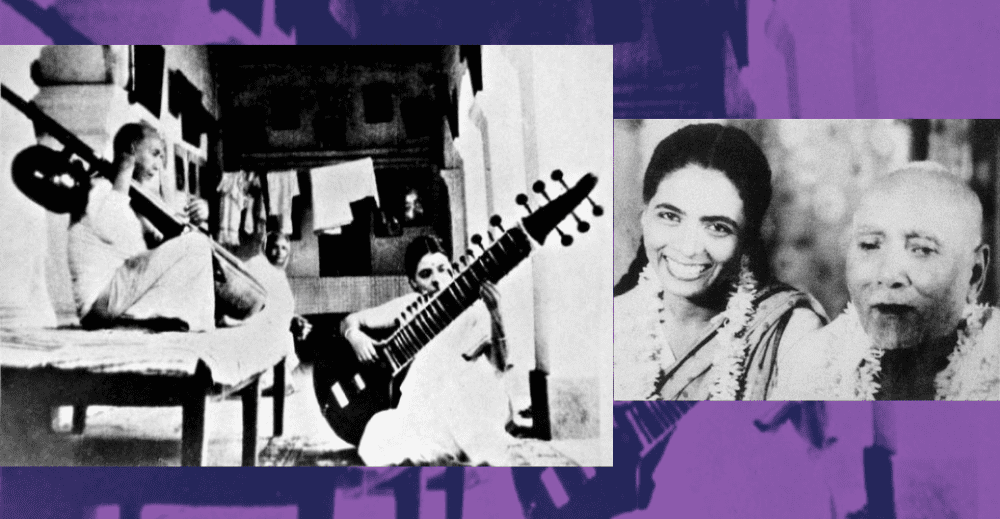 As the story goes around, Ustad Allaudin Khan was reluctant to teach music to his younger daughter Annapurna. Khan Sahab had trained his elder daughter but music had led to marital discord at her conservative in-law's place. So, he decided to refrain from teaching music to his daughters. But, as luck would have it, one fine day, when Annapurna was playing hopscotch outside her house, she identified a mistake in his elder brother Ustad Ali Akbar Khan's Sarod renditions. She meekly went to her elder brother and pointed out the mistake. "Bhaiya, Baba ne aisa nahin, aisa sikhaya," said Annapurna and then rendered Baba's lesson effortlessly. Annapurna was so involved in he music that she could not see that her father had returned Home. Baba Allaudin Khan was surprised by her keen understanding of music despite the lack of formal training. Recognising her innate talent, Baba Allaudin Khan decided to accept her as disciple and thus started her formal training in Hindustani Classical. As per the tradition, she started with vocal Dhrupad training and then she was taught the Sitar. Observing her selfless devotion towards music, Baba asked her if she would like to learn Surbahar, a larger and more difficult instrument to master. He said, he wanted to teach his Guru's Vidya to her but for that she would need to have infinite patience and a calm mind. He told Annapurna that an instrument like Sitar is liked by the connoisseurs as well as the commoners but Surbahar is only for listeners who understand the depth of music or who intuitively feel music. Annapurna never went to school but was taught to read and write in Bengali.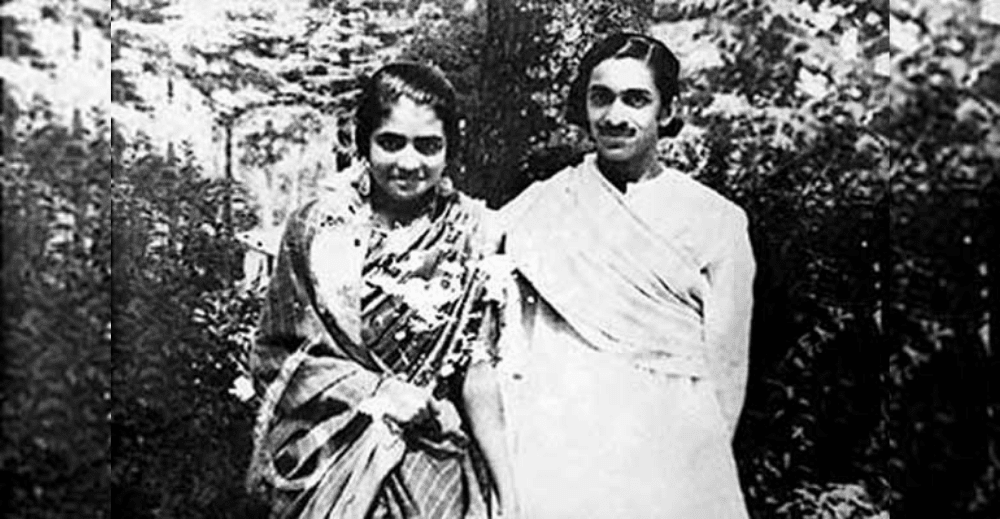 In 1941, at the age of 14, Annapurna was married to 21-year-old Pandit Ravi Shankar. After their marriage, there they gave a few public performances together, perhaps five or six times. According to Annapurna, she was drawing more applause from connoisseurs and music critics whenever they performed together and this led to marital discord. She also said Panditjee never categorically tried to stop her from performing in public. Pandit Ravi Shankar, however, contested this account. The reason, he said, was that she had lost confidence in her solo performances and wanted him to perform with her on stage. They also disagreed over music as Panditjee wanted her to cater a little to public taste but she only played what she was taught. However, the main reason of their separation is believed to be Ravi Shankar's rumoured relationship with dancer Kamala Shastri. Following her break-up with Pandit Ravi Shankar in the 1960s, she drew a curtain around herself, repeatedly turning down offers to perform in concerts from across the world, even from leaders such as Indira Gandhi. No outsider was allowed inside , barring very few occasions: Beatles lead Guitarist George Harrison was allowed the rare opportunity of sitting through her daily riyaz, that too following a special request from the then Prime Minister Indira Gandhi. After withdrawing from public life, she devoted her life to spread her father's musical legacy to a select group of students-notable among whom are Pandit Nikhil Banerjee, Ustad Bahadur Khan, Ustad Aashish Khan, Pandit Hariprasad Chaurasia and Pandit Nityanand Haldipur.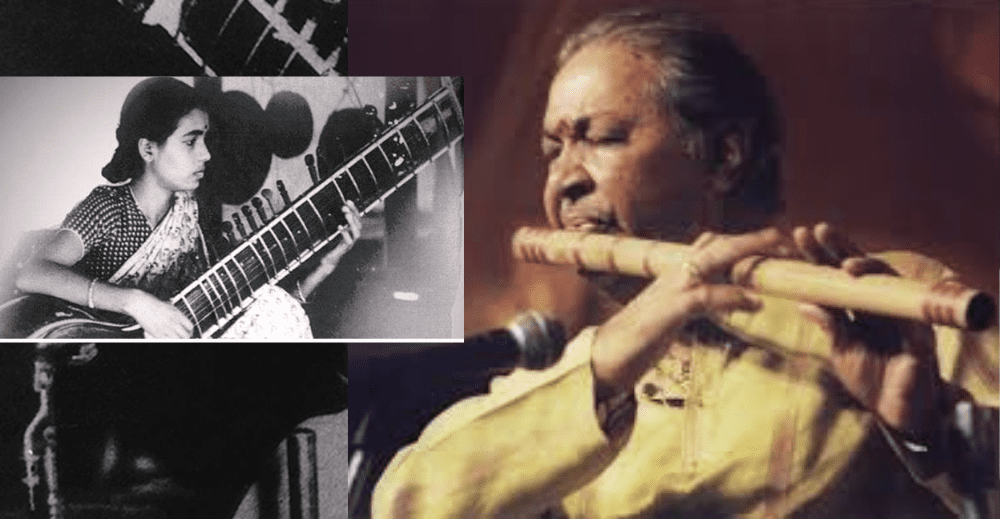 In the words of flautist Hari Prasad Chaurasia, the music virtuoso was both Ma Durga and Saraswati to him. She gave it all away selflessly like Ma Sarswati However, if he would make a mistake, she would be like Durga. But a mother is a mother, — even in her anger, there is love, quipped Chaurasia. Late Tabla maestro Ustad Faiyaz Khan Saheb, who used to accompany Annapurna Devi during her teaching lessons, also had great admiration for her. He onece said Such was Annapurna Devi's music that if she was teaching a group of students in her one room, if a student of hers practising in an adjoining room made a mistake she would promptly correct him or her. Vocalist Ustad Amir Khan had famously said: "Annapurna Devi is 80 per cent of Ustad Allauddin Khan, Ali Akbar is 70 per cent and Ravi Shankar is about 40 per cent." Ali Akbar himself agrees in his oft-quoted statement: "Put Ravi Shankar, Pannalal (flautist Pannalal Ghosh) and me on one side and put Annapurna on the other and yet her side of the scale will be heavier." Annapurna Devi married Rooshikumar Pandya, one of her disciples, in Mumbai on 9 December 1982. Despite renunciation of public life, she was conferred with multiple accolades, including the Padma Bhushan in 1977, the Sangeet Natak Akademi Award in 1991 and the Desikottama from Visva-Bharati in 1999. However, no award or concert invitation could lure her to come out of her self-imposed exile. She never recorded any album either. It's unfortunate that for commoners like us, all we have of her playing is a handful of live recording available on YouTube-terribly recorded. Private collectors listen to some pieces which, of course, they consider their prized possessions and it's unlikely, they will share with the world. The doyenne of Maihar Gharan breathed her last on 13 October 2018 due to age-related illness. She will always be remembered as the reclusive musical genius of Hindustani classical music.