Pandit Jayteerth Mevundi has emerged as a stalwart of Kirana Gharana. Being a powerful and versatile vocalist, the music virtuoso is known for the ease and felicity of his singing style. He can effortlessly transition from khyaal to thumri to abhang to bhajan with equal ease. Mevundi puts thought into "taan" aspect of khyaal genre and can sing taans that span all 3 octaves of vocal music. Such is his grasp over his craft that his tonal quality makes even the kharaj notes sound mellifluous. Hailing from Dharwad, the land of great vocalists and maestros of Hindustani classical music like Pt Bhimsen Joshi, Gangubai Hangal, Pt Mallikarjun Mansur, Pt Basavaraj Rajguru and Pt Kumar Gandharva, Mevundi was drawn towards music from an early age.
Born on 5 May 1972 in Karnataka's Hubli, Mevundi was brought up in a musical environment. His mother Sudhabai was a Hindustani classical music enthusiast and used to sing Purandara Dasa kritis. As a child, he used to attend music programs in Kundgol, the birthplace of Sawai Gandharva with his parents listening to great artistes like Smt. Gangubai Hangal and Pt Bhimsen Joshi. Mevundi was deeply influenced by Pt Bhimsen Joshi's singing style. He started taking formal training in vocal music from a local teacher in Hubli and then moved on to learn music from Pandit Arjunsa Nakod at the age of fourteen. Mevundi was groomed by Pandit Nakod, who combined the Gwalior and Kirana gharanas of khyal music, for more than a decade. Later, he received advanced training under the tutelage of Shripati Padegar, who was a disciple of Pandit Bhimsen Joshi.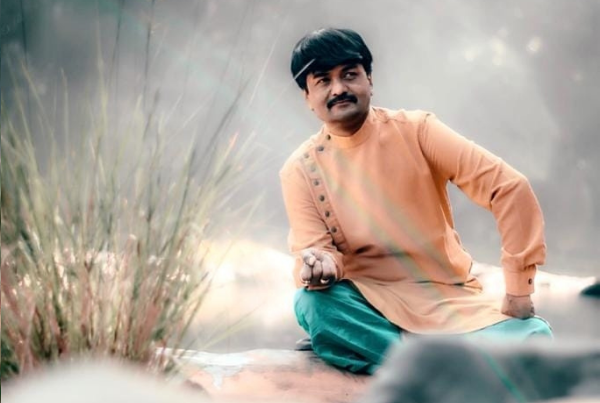 Mevundi's first recognition came after he won a music competition in Pune in 1995. The report of his impressive performance reached the ears of Bhimseni Joshi, who invited him to perform at the prestigious Sawai Gandharv Utsav festival. He has carefully kept the invitation telegram sent by Panditjee as a prized possession. His debut performance at the Sawai Gandharv festival was met with huge appreciation. Mevundi's 40-minut slot had to be stretched on audience demand and his presentation of Raag Bahar has created benchmark of musical excellence from a young performer. Mevundi has modelled his singing on Panditjee. When he delivers those trademark fast, energetic tonal patterns, travelling across the octaves in sheer liquidity, one can easily observe the strong influence of Panditjee in his music. For the 49-year-old vocalist learning is a never-ending process as he says, the old masters have set very high benchmarks which keep luring students of music like him. Panditjee invited him again to perfoem at Sawai Gandharv after 16 years. Mevundi says, Panditjee had faith in me that I would do something worthwhile in my lifetime. Mevundi has also assimilated the finer aspects of other Gharanas. He believes change is bound to happen with any art form with time. He says his Gurus have taught him that it is perfectly OK to add in good aspects of any other gharana's music into your own music. Pandit Bhimsen Joshi brought in influences of Jaipur and Agra gharanas into the Kirana style of singing, he adds. Mevundi is also known for his effortless renditions of the complex Merukhand taan, the bol-taan and the bol-aalaap. He owes his expertise to Indore Gharana doyen Ustad Amir Khan, who was deeply influenced by the likes of Ustad Abdul Wahid Khan and Ustad Aman Ali Khan of the Bhendibazar gharana.
For the music virtuoso, singing is like a Puja. Mevundi believes it is important for an artiste to have a spiritual touch as it gets reflected in his music. Speaking with an online new portal, he said, In KIrana Gharana, most of the compositions are soaked in Bhakti rasa and are dedicated to the Supreme Lord. Performing puja and rituals are part of Mevundi's life since his childhood. He likes performing Puja, chanting Vishnu Sahstranam, Ram Raksha stotra.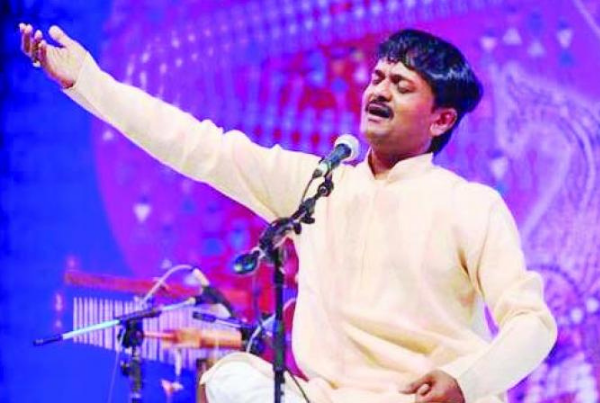 Apart from classical singing, Mevundi is a huge admirer of playback singing legends like Mohammad Rafi and Lata Mangeshkar; he considers Rafi Saab and Latajee as Gandharvs in real life. He sees Latajee as reincarnation of Goddess Saraswati. Mevundi says, most of her old songs have a classical touch and have a lot of feelings. Among the current musicians, he also likes to listen to raga-based songs of music composer A R Rehman. Among Kannada singers, he has great admiration for PB Sreenivas, Vani Jayaram and S Janaki. An A graded artist of All India Radio and Doordarshan, Mevundi is also a recipient of scholarships given by Karnataka Sangeet Nritya Academy, Bangalore, and Gaanvardhan, Pune. He has performed all over India and abroad in many prestigious music conferences like Sawai Gandharva Sangeet Mahotsav, Hari Vallabha Conference, Tansen Samaroh and many more.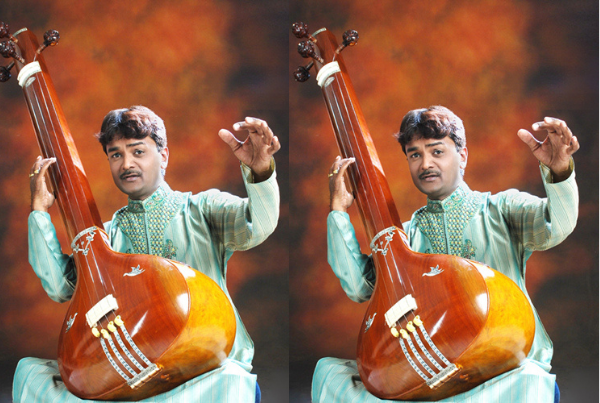 The vocalist has also done playback singing for Kannada and Marathi films. The music virtuoso has a rich discography of Hindustani classical ragas, abhangs and Kannada devotional songs. Mevundi has also lent his voice to Raag Bhimsen, invented by music composer Mahesh Mahadev. To spread the light of music, Mevundi also conducts workshops and online classes. In recognition of his talent, he has been honoured with several accolades including the prestigious Pune based "Pula Deshpande" award for Classical Music, Swar Bhaskar Puraskar, Sangeet Shiromani Award conferred by the Shanmukhananda Sangeet Sabha, Mumbai, and the Young Maestro Award given by the Indian Music Academy, Mumbai. The music maestro was also awarded the Ustad Bismillah Khan Yuva Puraskar of Sangeet Natak Akademi for the year 2011 for his notable contribution in the field of Hindustani vocal music. For budding musicians, Mevundi has a piece of advice. In an interview with Lokvani, he said, they should listen to great masters and spend more time in Sadhna and Riyaaz. Rather than getting too much commercial about music, one needs to give his best in every performance irrespective of the money involved, he adds.