Mashkoor Ali Khan is among the most accomplished vocalists of Kirana Gharana and a direct descendant of its founders- Abdul Kareem Khan and the legendary Abdul Wahid Khan. Khan Saheb has received extensive Taalim in Hindustani Classical music for 18 years from his legendary father and Sarangi virtuoso Ustad Shakoor Khan. Shakoor Khan Saheb had accompanied the leading lights of Classical music such as Abdul Karim Khan, Ustad Bade Ghulam Ali Khan, Ustad Amir Khan, Pandit Dinanath Mangeshkar, Pandit D V Paluskar, among others. Mashkoor Ali Khan Saheb was only five when he left Kairana and moved to Delhi where his father was working as an All India Radio artiste. It was only during holidays he got to meet his mother and the rest of his family in his hometown. Khan Saheb used to do his daily riyaaz in the vacant studios of the AIR. Here, he also got the opportunity to meet the greats like the senior Dagar brothers, Pandit Ram Chatur Mallick, Faiyaz Khan, Vilayat Husain Khan, Khadim Hussain Khan, Ishtiaq Husain Khan and many more.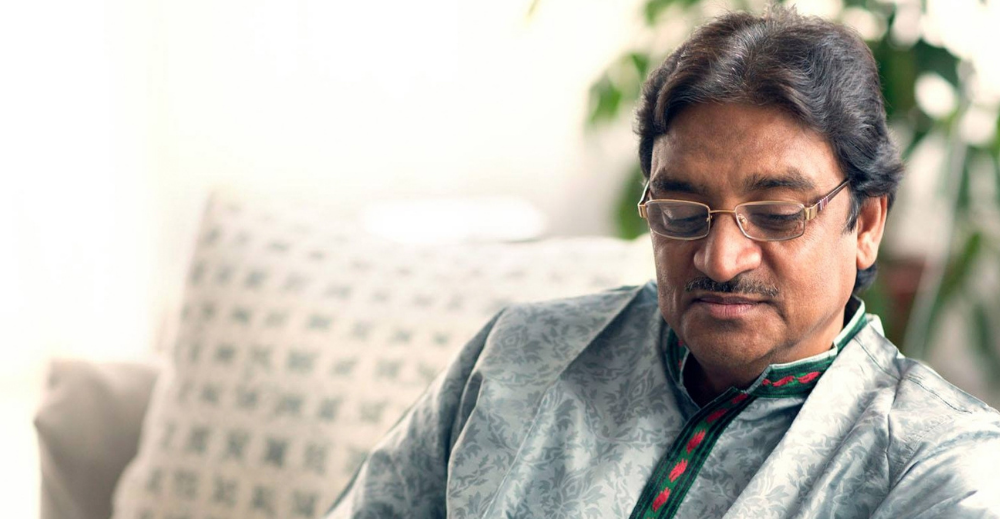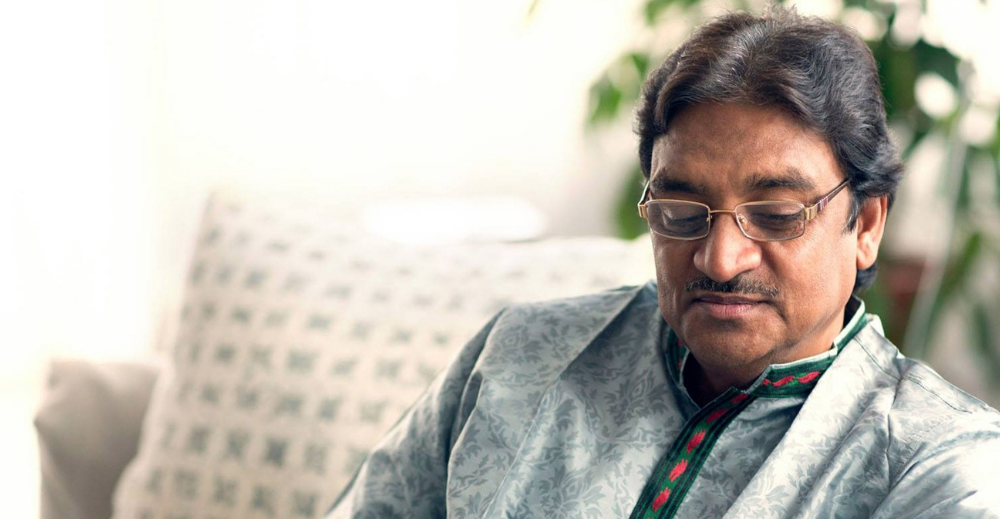 Khan Saheb sings in a deep resonating voice that can transport you into a different world of inward searching and reconciliation. On a closer look, one can explore that Khan Saheb beautifully decorates his melodic expressions with meends, kan and gamak and sparsely uses gitkiri, murki, and khatka. Khan Saheb revels in using Kan in his recitals. More than ornamentation, through this musical expression, he explores intervallic relationships in the context of the raga's melodic personality. Khan Saheb has a profound understanding of raga grammar, thanks to his Sarangi background which was part of Ustad's training. With an immaculate hold over Khayal gayaki, Khan Saheb explores the contours of ragas in the most nuanced manner exploring the raga with a sense of discovery and spiritual quest. Khan Saheb avoids aggressiveness and showmanship in his music. It is in line with the neo-Kirana tendencies, always drawing inspiration from the Ustad Amir Khan Saheb, arguably the greatest vocalist of the modern era. With a distinguished line of elders who reigned supreme in the world of classical music, Khan Saheb has inherited a treasure trove of rare ragas and compositions.
Khan Saheb was only 20 when his legendary father Shakoor Khan and Ustad Ahmad Jaan Thirakwa accompanied him in his vocal concert. Khan Saheb has been a resident teacher at the ITC Sangeet Research Academy of Calcutta for over 30 years, he has nurtured many scholars under his able wings as a Guru. In fact, some of his disciples are established musicians. These names include his nephews Amjad Ali Khan and Arshad Ali Khan, late vocalist Shanti Sharmajee , American composer/pianist Michael Harrison among others. As a true heir of his renowned forefathers and a scholar of music, Khan Sahab has in depth understanding of the various ang of Kirana gayaki . Khand Meru, a technique of permutations and combination of swaras, is an important feature of Khan Saheb's Gayaki. It's a gift to the music world from Ustad Abdul Waheed Khan. Even Ustad Amir Khan Saheb learned this technique from his wife Munni begum who was a disciple Abdul Waheed Khan Saheb.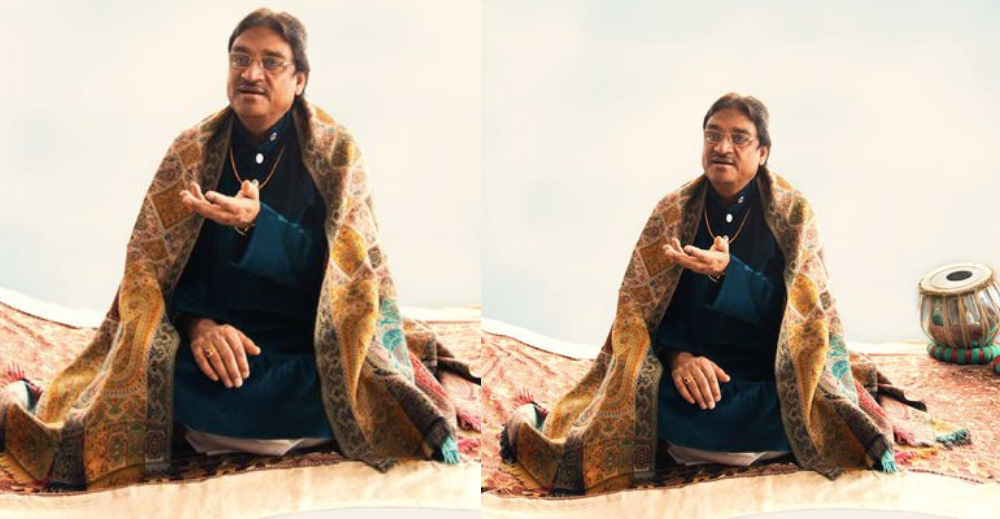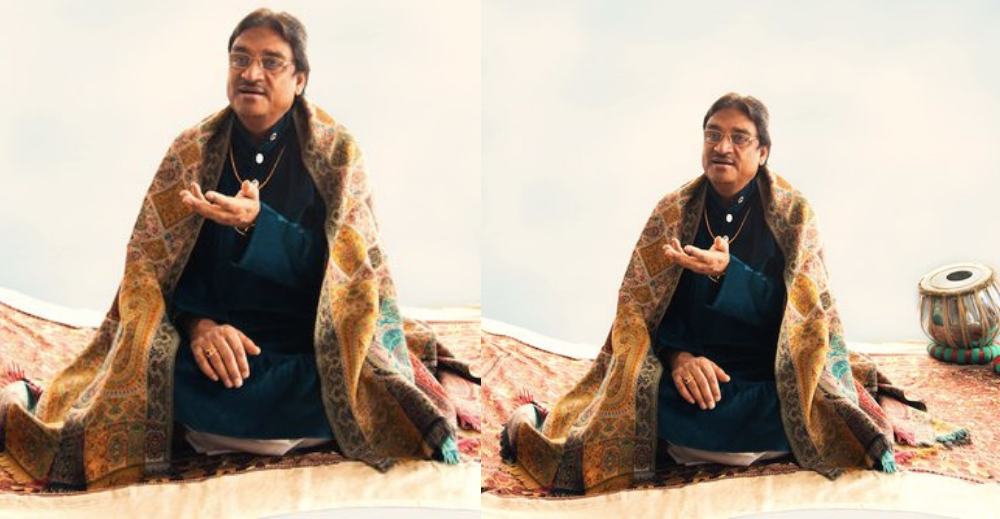 He has also passionately collected one of the largest archives of unique bandishes in Khayal genre in a bid to preserve rare musical compositions. for posterity. He aptly includes improvisational structures such as aalaap and vistaar (elaboration of the notes), asymmetrical and additive rhythmic structures, overlapping rhythmic cycles in his gayaki. At an event organised at Nehru Centre, Mumbai, the maestro rendered as many as seven varieties of Raag Malhar and mesmerised the audience with his spellbinding performance.
According to Khan Saheb, though Abdul Karim Khan and Abdul Wahid Khan played a key role in popularising Kirana gharana, its musical roots could be traced back to the 13th century. The musical tradition started with Nayak Gopal, a south Indian Brahmin who was employed in the Court of Alauddin Khilji. Later, it was taken forward by Nayak Dhondu, Nayak Vannu, Bande Ali Khan and many others.
Known for his rich repertoire of rare ragas and compositions, Khan Saheb has actively mesmerised music lovers in India and abroad for more than three decades. He has performed at several music festivals including Sawai Gandharva Sammelan, Pune, Sajan Milaap Sammelan, Mumbai, Swami Haridas Sammelan Festival, Mumbai, Victoria Memorial Concert, Kolkata, Apna Utsav, Delhi, Indira Gandhi Memorial Concert, Delhi, Sangeet Natak Academy Thumri Festival. to name a few. On International arena, he was part of Kronos Quartet's Carnegie Hall Celebration of Terry Riley in New York, has performed a few times at The Rubin Museum of Art, New York, Raga Samay Festival, Philadelphia, Indian Classical Music Circle, Dallas, Chhandayan all night concert in NY and many other venues over the years. Khan Saheb's music admirers include the likes of Ghazal singers Farida Khanum, Ghulam Ali, Pandit Ajoy Chakrabarty among others.
Khan Sahab believes that the structure of the raga being presented should have a strong foundation. The music virtuoso stresses that the shadja' and the mandra saptak, the lower octave must be handled with utmost care. For the 64-year-old, ' tavajo towards Sur' is of paramount importance. Be it a vocalist or an instrumentalist, employing correct notes is crucial. For his notable contribution in the field of music, Khan Saheb has been honoured with numerous prestigious awards. He was honoured with Surmani award in 1977; best vocalist award in 1990; Abhinava Kala Samman in 1993; Master Deenanath Mangeshkar Award in 1994; the Swaranjali Award in 1997; the Sangeet Ratna Award in 2002; Gandharva Award by the Hindustan Art and Music Society, Kolkata in 2012. The music maestro was conferred with Sangeet Natak Akademi, the highest recognition for practising artists, in 2015.